This installment of Off The Chain is free for everyone. I send this email to our investors daily. If you would also like to receive it every morning, join the 40,000 other investors today.
---
To investors,
The United States economy has been shut down due to the coronavirus quarantine. As I wrote a few weeks ago, there is a high likelihood that we could reach levels of unemployment not seen since the Great Depression. The write-up included the year-by-year unemployment numbers:
"There was a relatively slow ramp up in unemployment in the beginning of the Depression. Here are the year by year unemployment statistics in the US:

1929 — 3.1%

1930 — 8.7%

1931 — 15.9%

1932 — 23.6%

1933 — 24.9%

1934 — 21.7%

1935 — 20.1%

So as you can see from the data, it took until the third year of the Depression before we hit double-digit unemployment numbers. People always focus on the peak number of 24.9%, but they forget that 3 of the 5 years of the Depression (1929-1933) had unemployment levels under 20%. This doesn't mean that 8 - 20% unemployment levels are good. It just means that the peak number isn't a great representation of the entire period."
This morning we got the first data point on how bad the unemployment situation is looking already. The US Department of Labor reported that 3.28 million Americans filed for unemployment claims in the week ending March 21. That is more than 4x the worst previous week of unemployment claims ever (695,000 in October 1982).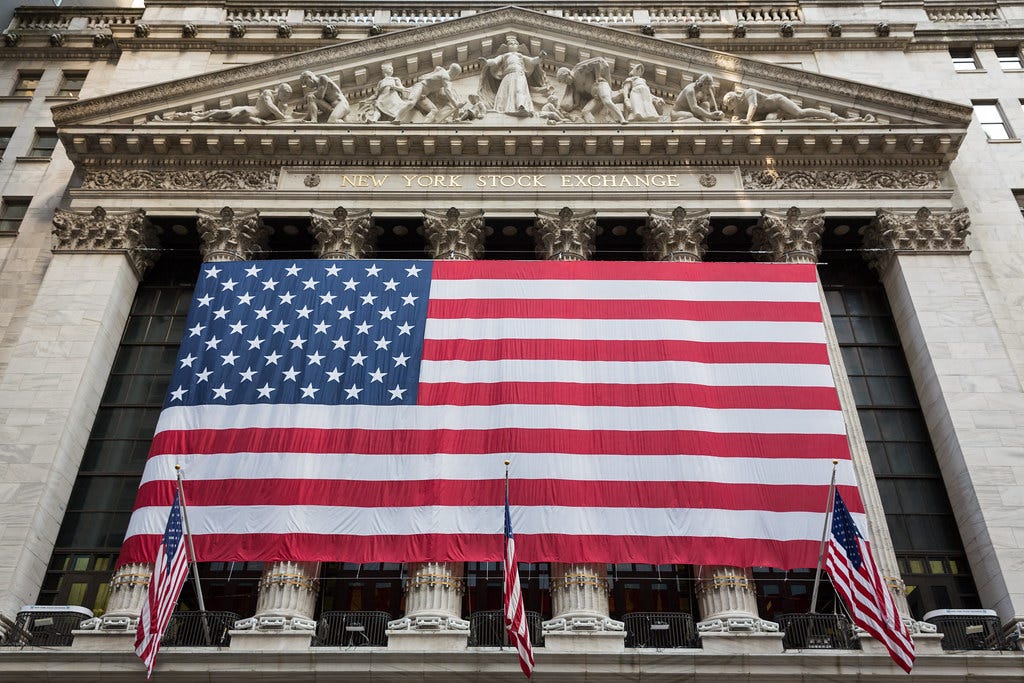 This record number of unemployment claims is not a surprise to most people given the fact that the economy has been shut down. People were told to go home and businesses were ordered to shut down. When you go from a thriving business to $0 in revenue, people are going to lose their jobs. In fact, A LOT of people are going to lose their jobs very quickly.
The national numbers are obviously concerning, but the state numbers are even crazier. According to CNBC, "Pennsylvania increased 20-fold, from 15,439 to 378,908. New York saw its number more than quintuple, rising from 14,272 from the previous week to 80,334, while California tripled to 186,809. Louisiana, where coronavirus infections have risen at a dangerous pace, went from 2,255 a week ago to 72,620."
Maybe the numbers sound big, but the graph will tell a different picture? Nope. The graphical representation of this jump in unemployment claims actually makes it look even worse.
It goes without saying that these millions of Americans need help immediately. The stimulus package that was approved this morning will provide some help, but it leaves a lot to be desired. The package will see a one-time payment of $1,200 to adults under a certain income threshold and $500 to every child. It includes a few hundred billion dollars for small business loans that the government will forgive if the business retains their employees. And there is an added $600 a week for those filing for unemployment benefits. These items can dull some of the pain, but it won't solve the problem that 3.28 million Americans just filed for unemployment.
So where does this leave the United States?
Unfortunately, this puts us on the path to numbers that will be higher than the Great Depression as I predicted. We ended February with 3.5% unemployment (5.8M Americans), which is similar to the 3.1% unemployment at the start of the Great Depression in 1929. As I wrote recently, "the second year of the Great Depression saw 8.7% unemployment, which would 2.4x increase from our February unemployment numbers. It makes me incredibly sad to say this, but I think we could see those types of numbers by the end of Q3 2020."
After today's unemployment claims report, we are sitting around 5% unemployment and have more than 9 million Americans in the workforce but without jobs. If we see a return to net new "normal" levels of unemployment, that could include an estimated 1 million Americans filing new unemployment claims each month. We would reach 9%+ unemployment by the end of August if this was to happen, which would be more than the first full year of the Great Depression (1930). Unfortunately, I think 1 million new unemployment claims a month is going to be overly conservative.
We just had 3.28 million claims filed in the last week. Most small businesses have between 15 and 30 days of cash on hand to run operations without revenue. My guess is that a lot of them let staff go last week, but there will be more layoffs in the coming weeks. This also is not just a food service industry problem. We are seeing layoffs happen everywhere — from travel to hospitality to startups to manufacturing.
The number of unemployment claims that was just reported is higher than I expected, so now I am starting to think we could see 10% unemployment by the end of Q3. That would be 25% higher than what I was thinking just 10 days ago. Time will tell what happens, but investors need to be prepared for the worst here.
The United States has one of the strongest economies in the world. It only works when American businesses are operating and American workers are at work. The challenge is that the health crisis is real, so we must take the necessary steps to ensure the slowdown of COVID-19 infections. At the same time, the health crisis is causing an economic crisis. The world is not black and white, so the solutions here won't be black and white either.
We just saw 3 million people file for unemployment in a single week. There will be millions more of the coming weeks and months. The faster we can address the virus, the faster we can get the economy operational again. There won't be economic relief until that flywheel starts again. It doesn't matter how much money the Federal Reserve prints, nor how many loans they give to people — the cure is going to be getting people back to work in a safe manner.
As I have been saying for awhile now, please be kind to those around you during these hard times. You never know what someone is going through. Millions are losing their jobs. Tens of millions are stressed out. Many folks are worried financially. Even more are dealing with health and/or family issues. It costs nothing to be kind and it could go a long way for a random person these days.
Stay safe out there. Stay alert. And remember, no one is going to look out for you, so make sure you are looking out for yourself.
-Pomp
---
This installment of Off The Chain is free for everyone. I send this email to our investors daily. If you would also like to receive it every morning, join the 40,000 other investors today.
---
THE RUNDOWN:
Bitcoin Firms Report Uptick in Demand for Inheritance Services: Cryptocurrency startups are reporting increased demand for estate-planning services as the coronavirus outbreak motivates users to make sure their coins are passed onto heirs when they die. Casa Hodl and Unchained Capital said they have seen a dramatic rise in requests for proof-of-death or similar multi-signature wallet schemes that enable customers' bitcoin to be transferred to a loved one following an untimely death. Read more.
Malta Financial Regulator Warns Against Unauthorized Crypto Firms: Malta's financial regulator has issued warnings against two crypto websites that falsely claimed to be licensed by the nation. The Malta Financial Services Authority called out the "COINMALEX" and "Crypto Foxtrades" crypto exchanges in twin warnings Wednesday. Both entities had claimed to be licensed, registered or domiciled in Malta, all of which MFSA denied. Read more.
European Commission Defense Program Offers Grants for Blockchain Solutions: The European Commission is calling for future-oriented defense solutions including innovative blockchain concepts. A European Defense Industrial Development Programme tender, issued March 24, includes a 42-strong itemized list calling for small-to-medium enterprises to offer up solutions that drive innovation and adapt technologies for civil and defense purposes. The program will accept proposals relating to "infrastructure, based on real-time cloud and on-premise digital twin benefiting from blockchain technologies' robustness." Read more.
Brave Partners With Binance to Develop In-Browser Crypto Trading: Privacy-focused browser Brave Software is hoping to facilitate in-browser cryptocurrency trading, though it's not quite ready yet. Brave announced Tuesday it was partnering with Binance to develop an in-browser crypto trading tool which will ultimately let users deposit, swap, purchase and trade crypto right from Brave Browser's launch and new tab windows. There, a natively-integrated crypto widget executes actions via Binance and Binance.US, depending on the user's country. Read more.
Fired Employees' Harassment Suit Against Tron Will Move to Private Arbitration: A court has moved two fired Tron Foundation employees' claims of wrongful termination and workplace harassment to arbitration. On March 12, the San Francisco Superior Court upheld an arbitration agreement the employees signed when they were hired. The defendants — the Tron Foundation, Tron file-sharing subsidiary BitTorrent, Tron CEO Justin Sun and Tron engineering head Cong Li — filed a motion to compel arbitration on Feb. 19, citing the agreement. Read more.
---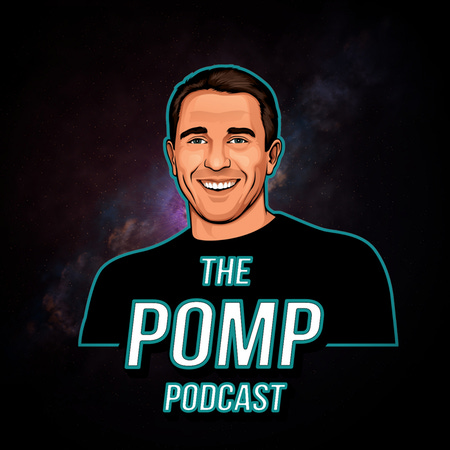 LISTEN TO THIS EPISODE OF THE OFF THE CHAIN PODCAST HERE
---
Mark Yusko is the Founder and CIO of Morgan Creek Capital Management and co-founder and Partner at Morgan Creek Digital. He previously ran the UNC Endowment, where he became known for his investments in alternative assets. We spend a lot of time together on a daily basis, so it was fun having Mark record this episode to explain a lot of what is happening in the world. If you are interested in the macro economy, this episode will be a must listen!
In this conversation, Mark and I discuss:
What is driving the current market chaos

How we got to QE infinity from the Fed

Where we are in the economic cycle

Who the winners and losers are right now

How institutions are currently thinking about their portfolio

What certain assets should do over the next 5-10 years
I really enjoyed this conversation with Mark. Hopefully you enjoy it too.
LISTEN TO THIS EPISODE OF THE OFF THE CHAIN PODCAST HERE
---
Podcast Sponsors
These companies make the podcast possible, so go check them out and thank them for their support!
---
If you enjoy reading "Off The Chain," click here to tweet to tell others about it.
Nothing in this email is intended to serve as financial advice. Do your own research.
---