Oct 28, 2020 • 3M
The First Investor Endorsement Deal In Crypto
This installment of The Pomp Letter is free for everyone. I send this email to our investors daily. If you would also like to receive it every morning, join the 80,000 other investors today.
---
To investors,
I am announcing the first investor endorsement deal in the crypto industry today.
I've always been fascinated by the way that brands work with world-class athletes in an endorsement model. These brands aren't paying for impressions, nor are they seeking direct response measurement of how many people convert to customers. Endorsement deals aren't advertising deals. They are something much more pervasive than that. The brand is choosing to align themselves with someone they feel embodies the ethos of the brand and the athlete is choosing to align themselves with a brand and product that they believe in.
The most famous example of an athlete endorsement deal is Michael Jordan and Nike, but there are countless others. So why exactly does this only happen in sports if it is such a win-win for the brand, the athlete, and the customer? My hypothesis has always been that the endorsement model would eventually find its way to business and finance. Investors and founders are the new athletes. They have an audience. They have influence. They have opinions. And they have perspectives on which products are good and which ones aren't.
So why should we wait around for this trend to happen? I'm not a patient guy and I prefer to create the world I want to live in.
So today I am announcing the first investor endorsement deal in Bitcoin and crypto — I have partnered with Kingdom Trust, an independent qualified custodian with more than $15 billion in assets under management, who powers over 100,000 retirement accounts and currently custodies more than 20,000 alternative assets.

The number one question I get from people is "how can I buy Bitcoin in my retirement account?" This was a big problem for me as well. Not anymore though. Kingdom Trust recently launched a new product, Choice by Kingdom Trust, that solves this in a unique way that remains true to the Bitcoin ethos. Here is how it works:
You open an account with Choice (click here)

You contribute new funds to your account or roll over existing retirement funds

You purchase Bitcoin and can hold your own private keys
This is a really big deal. There are millions of people who currently hold Bitcoin, yet don't have any Bitcoin in their retirement accounts. That is going to change very quickly with Choice. The best part though? You get to hold your private keys. As every Bitcoin investor knows, "not your keys, not your coins."
Personally, I've opened a Choice account and put 100% of my retirement funds in the product. The team has been advertising on the podcast for awhile and over time it became very obvious that we were aligned on a lot of things. Most importantly, we wanted to work together in a more meaningful way to get Bitcoin in every retirement account in America.
So here we are — Choice by Kingdom Trust is the first company to be forward thinking enough to sign an investor endorsement deal.
With this deal, they are aligning themselves with me and I'm publicly stating that they are the best solution on the market for buying Bitcoin in your retirement account. I'm not saying this because of the endorsement deal, I'm doing the endorsement deal because I believe in them enough to put all of my retirement money with them. We are planning a lot of cool things under this endorsement deal — events, appearances, merchandise, content, and much more.
This should be a lot of fun and I anticipate many other brands will follow suit. The founders and investors across industries have too much audience and influence to be ignored moving forward. The investor endorsement deal will become an industry staple over time.
If you want to sign up for a Choice account and put Bitcoin in your retirement account, you can sign up here.
Have a great day and I'll talk to everyone tomorrow.
-Pomp
---
THE RUNDOWN:
Bitcoin Approaches Highest Level Since Post-Bubble Crash in 2018: Bitcoin is approaching levels not seen since just after the burst of the cryptocurrency market bubble almost three years ago. The biggest digital token by market value rose as much as 4.8% to $13,638 on Tuesday, just below the high of $13,851 set on June 26, 2019. If it surpasses that level, it would be highest since Bitcoin traded at $16,932 in January 2018, or just weeks after the token reached an all-time level of around $20,000. It dipped to $3,136 in December 2018. Read more.
JPMorgan Creates New Unit for Blockchain Projects: At JPMorgan Chase, the firm's digital currency JPM Coin is being used commercially for the first time this week by a large technology client to send payments around the world, said Takis Georgakopoulos, the bank's global head of wholesale payments. Read more.
MicroStrategy Is Looking to Buy More Bitcoin, President Says: MicroStrategy is looking to add to its $521 million stash of bitcoin, the company's president said Tuesday during the business intelligence firm's earnings conference call. MicroStrategy President Phong LiBesides the 22% return on its BTC investment, the company has seen another benefit from its foray into cryptocurrency – increased visibility. "We've seen a notable and unexpected benefit from our investment in bitcoin in elevating the profile of the company in the broader market, Li said. "This is benefitting our reputation overall, raising our mindshare among prospective customers." Read more.
More Than Half of US Investors Interested in Bitcoin, Grayscale Survey Finds: A survey conducted by digital asset manager Grayscale Investments suggests investor interest in bitcoin is on the rise and the top cryptocurrency by market cap is well on its way toward mainstream adoption. Released Tuesday, Grayscale's "Bitcoin Investor Study" revealed more than half (55%) of U.S. investors who responded are interested in buying bitcoin (BTC) in 2020. Compared to the previous year, the results mark a "significant increase," the company said, with a rise of 19%. Read more.
Coinbase Goes Down as Bitcoin Approaches 2019 Highs: U.S. cryptocurrency exchange Coinbase has disabled trading due to feed issues amid bitcoin's ascension towards 2019 highs near $13,880. According to a company update on Wednesday, Coinbase said they were "currently investigating the issue," while no further comment was provided. Read more.
---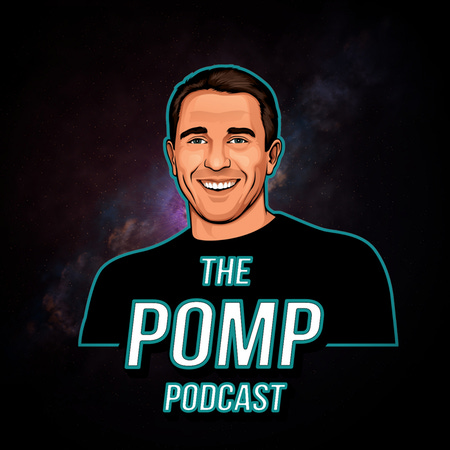 LISTEN TO THIS EPISODE OF THE POMP PODCAST HERE
---
Chris Herd is the Founder and CEO of Firstbase, which provides remote teams with all the tools they need to be as safe, comfortable, and productive at home as they could be in office.
In this conversation, Chris and I discuss:
The emerging trends of remote work

How companies are changing their operations

What employees need to know as corporations transition to a remote-first world
I really enjoyed this conversation with Chris. Hopefully you enjoy it too.
LISTEN TO THIS EPISODE OF THE POMP PODCAST HERE
---
Podcast Sponsors
These companies make the podcast possible, so go check them out and thank them for their support!
---
You are receiving The Pomp Letter because you either signed up or you attended one of the events that I spoke at. Feel free to unsubscribe if you aren't finding this valuable.
Nothing in this email is intended to serve as financial advice. Do your own research.
---