Why Bitcoin And The Early Internet Are So Similar
This installment of Off The Chain is free for everyone. I send this email to our investors daily. If you would also like to receive it every morning, join the 38,000 other investors today.
---
To investors,
The first prototype of the internet was available approximately 50 years ago. The US Department of Defense created the Advanced Research Projects Agency Network (ARPANET) in the late 1960s, which leveraged packet switching to make it possible for multiple computers to communicate on a single network.
This early version of the internet was not intended for use by consumers and the interface definitely proved that.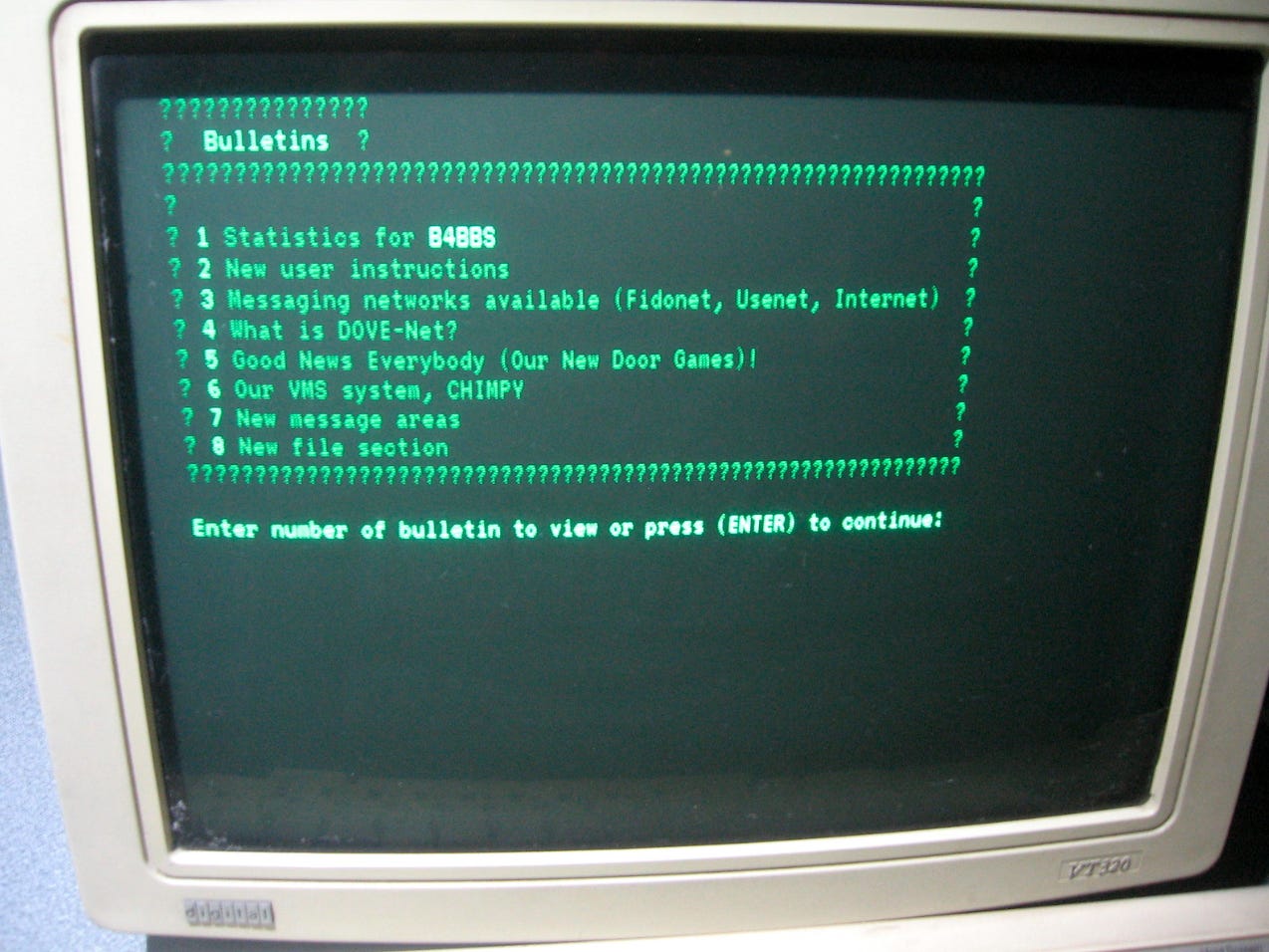 This photo is from the internet section of the National Museum of Computing at Bletchley Park. It would be an understatement to say that users needed (a) significant technical knowledge and (b) a high degree of curiosity in order to spend the time to learn this new technology.
Although this interface wasn't ideal, it became obvious very quickly to users that the internet would be incredibly valuable. It took more than 20 years for those ARPANET users to eventually see progress into the mainstream consumer audience, but eventually it became apparent that the internet would be adopted by everyone.
Unfortunately, the early days of the consumer internet weren't much better. You had websites that looked ridiculous, slow loading times, and that awful "dial-up" sound that haunted everyone's dreams. Here are some iconic company websites from the early 1990s: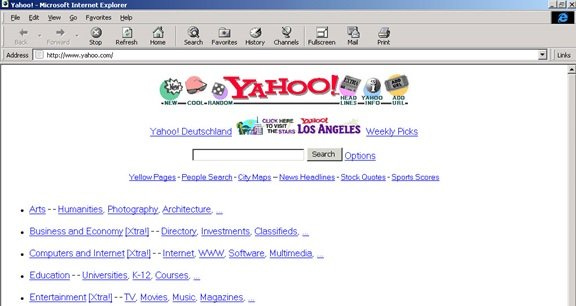 And if you think the user interfaces were bad, wait till I remind you about the user experiences. For example, AOL spent over $300 million mailing physical CD-ROMs to people's homes. They were actually responsible for approximately 50% of all CD-ROMs produced globally at one point.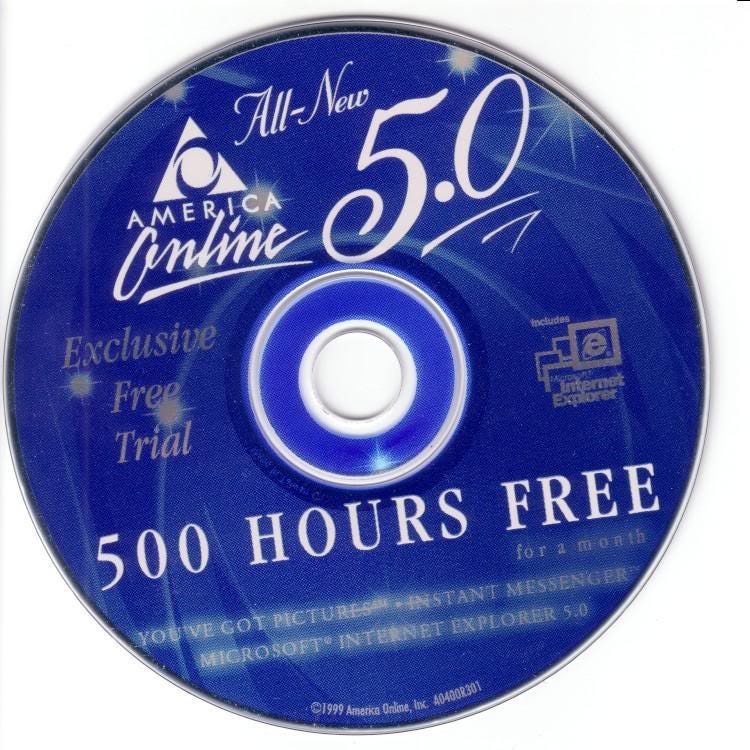 But the CD-ROMs were only good if you could access your telephone line to connect to the internet. According to Wikipedia, this "dial-up access" was "a form of Internet access that uses the facilities of the public switched telephone network (PSTN) to establish a connection to an Internet service provider (ISP) by dialing a telephone number on a conventional telephone line. The user's computer or router uses an attached modem to encode and decode information into and from audio frequency signals, respectively."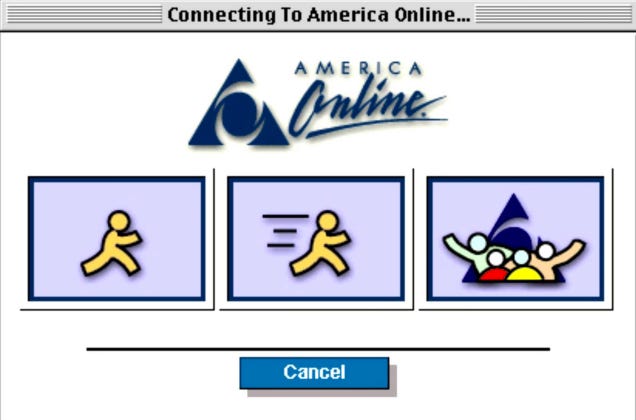 So no one in your home could access the internet if someone was on the phone. And if you were able to convince everyone in your home to stay off the landline phone, you then had to sit through this insane noise as your computer connected to the world wide web.
The early users of the internet weren't the only people who were confused. Plenty of bystanders either were (a) confused by this new advancement or (b) thought it was vastly overhyped. Obviously the confused folks ended up better understanding and the "it is overhyped!" crowd ended up being wrong.
Here is a video of how misunderstood the internet was:
Pay special attention to the guy who yells "it is getting bigger and bigger all the time." This is because the early internet has a lot of similarities to Bitcoin and cryptocurrencies today. In fact, it is scary how similar the comparison is.
First, the Bitcoin blockchain was created 11 years ago and was the first time that a decentralized, immutable ledger was presented to the world. It started with a 9 page white paper. And over time, it started to attract more users and enthusiasts.
These early users were usually (a) technically skilled and (b) incredibly curious as to what this new technology was / could do. In order to use the new blockchain technology (whose only application was Bitcoin at the time), you had to look past this unfriendly user interface: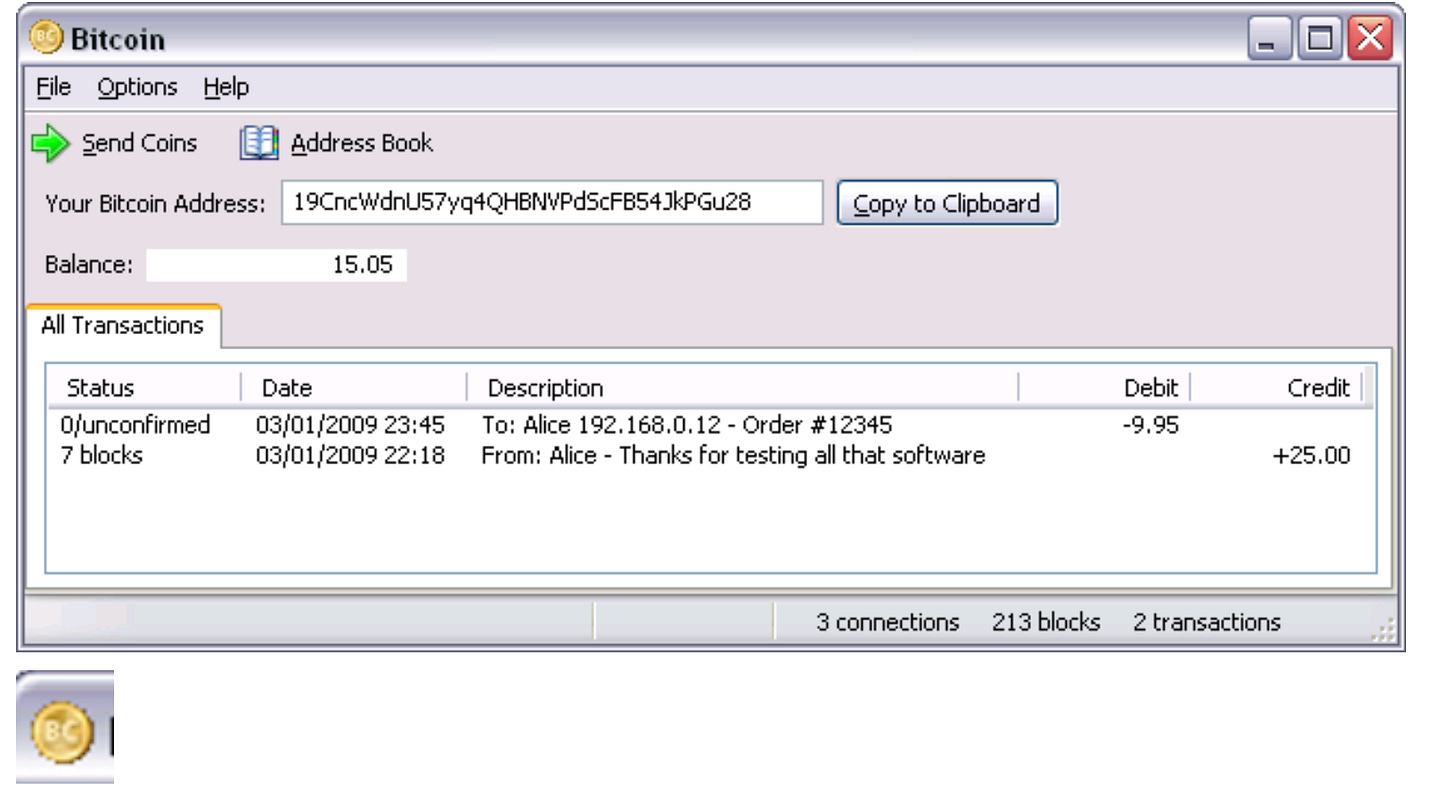 So just like ARPANET, the early user interfaces were really tough for people. But eventually the consumer applications and interfaces started to surface. And that is where Bitcoin and crypto is today. There are many more user friendly interfaces. Much better design work. But it's not where it will be 10 to 20 years from now.
Here are some of today's interfaces: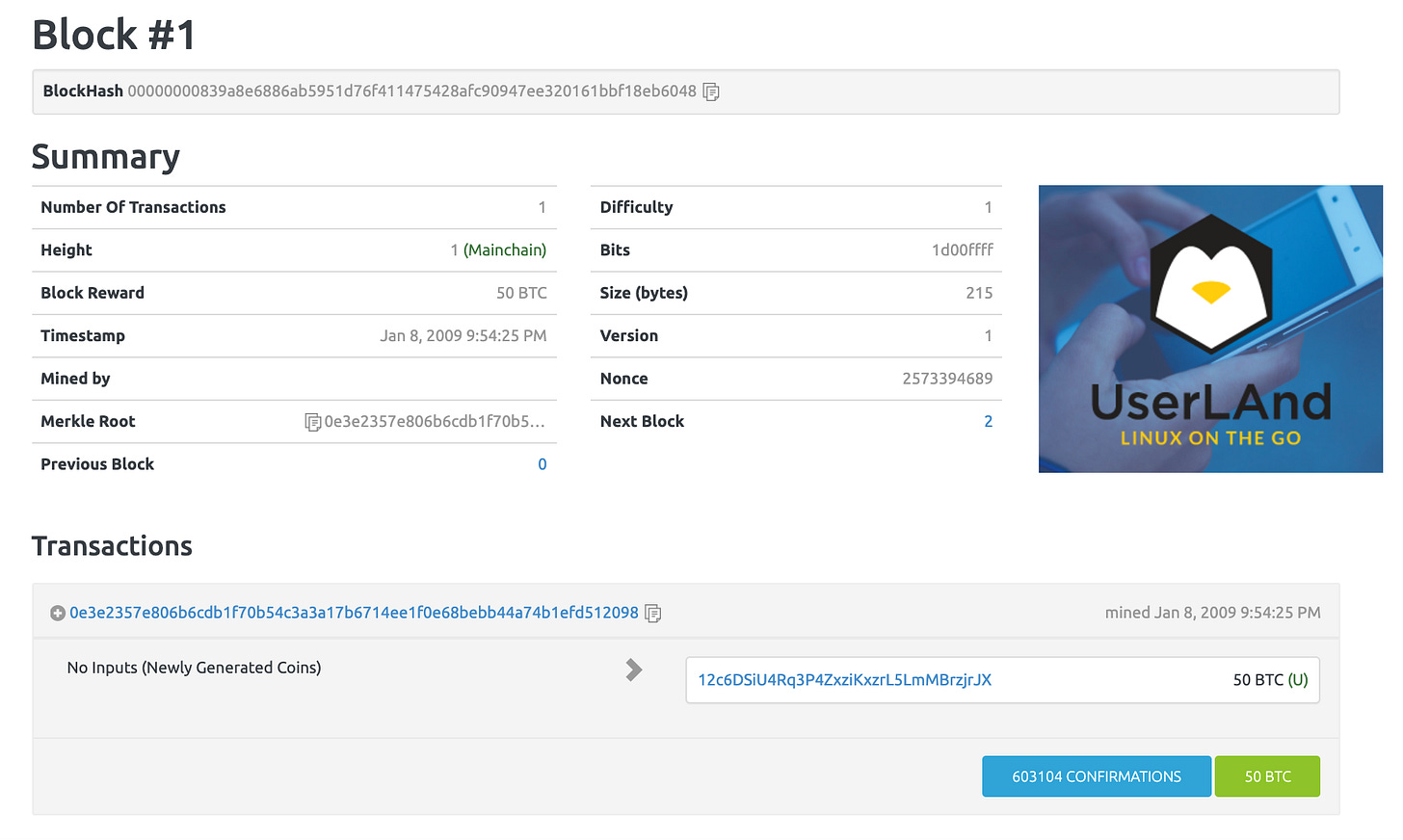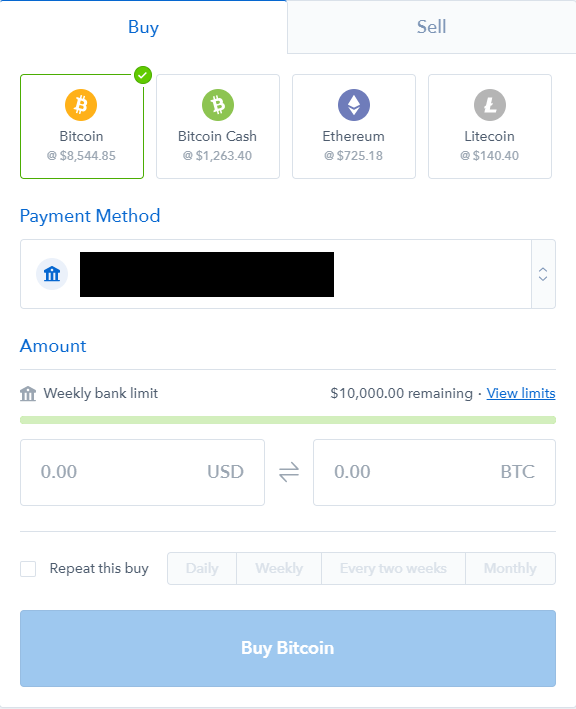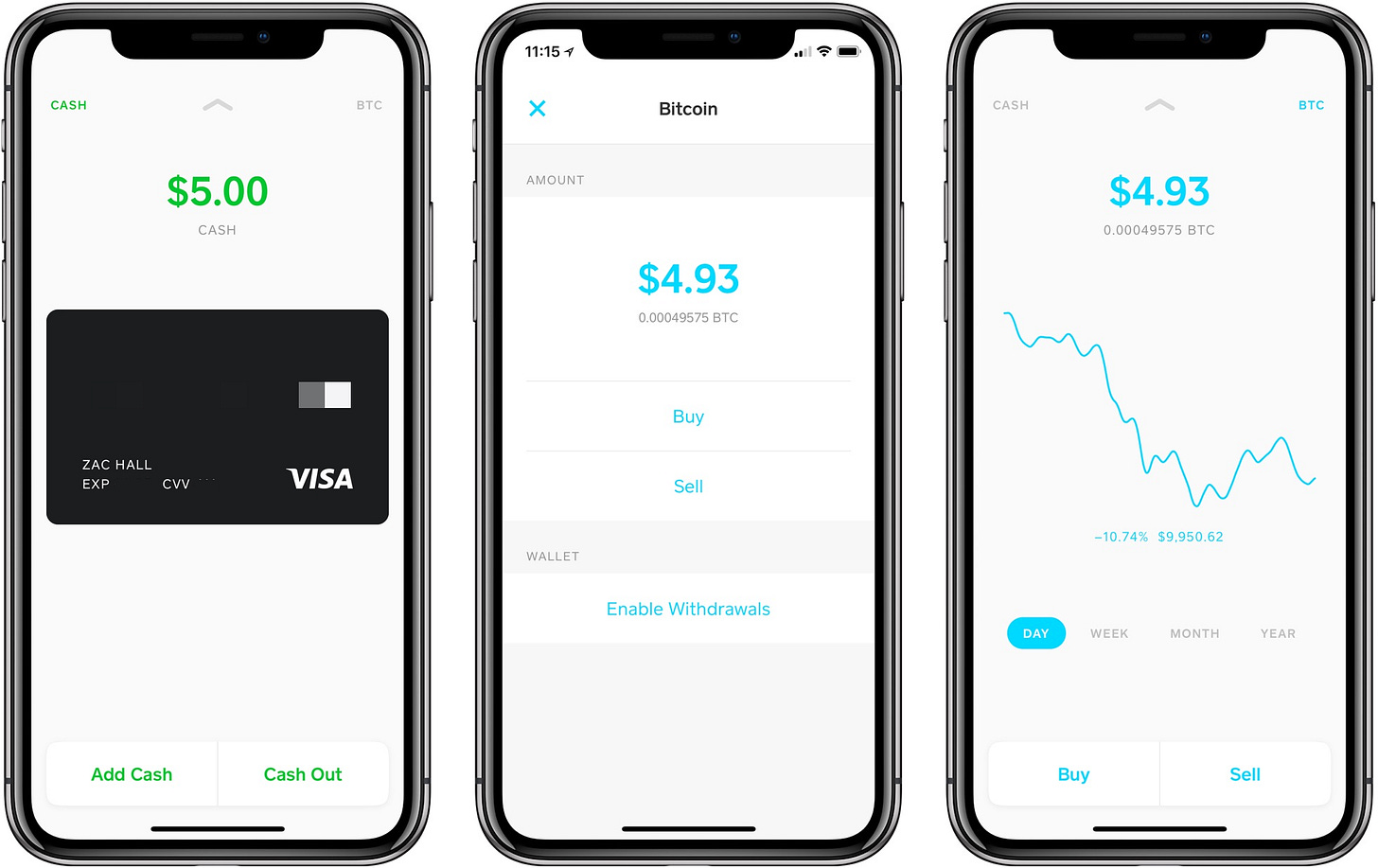 Now, I'm not saying these interfaces are necessarily bad, but I'm saying that they will drastically improve over the next decade or two. We will likely look back on the current state of design, interfaces, and user experiences and laugh. It will seem archaic to us. We will realize that there was no way that billions of people would ever use this new technology without the necessary improvements to the experience.
Want a prime example? Take IP addresses and digital wallet addresses. In the early days of the internet, you had to rely on an IP address to find something on the internet. You would essentially navigate to a string of numbers (ex: 209.85.227.104) in order to find what you were looking for. The issues with this are obvious — it can be confusing, the addresses are hard to remember, it is easy to mistype one of the numbers, etc.
Eventually those IP addresses got assigned to a corresponding URL (ex: 209.85.227.104 is the IP address for www.google.com). This made it easier for people to navigate around the internet and find what they wanted. It made usage more efficient. It created a much more user friendly internet.
This is what will happen to digital wallet addresses too. Today you have to send Bitcoin or other digital currency to a random string of letters and numbers (ex: 1A1zP1eP5QGefi2DMPTfTL5SLmv7DivfNa is widely associated with Satoshi Nakamoto). This can be confusing. The addresses are hard to remember. It is easy to mistype one of the characters, etc.
Eventually we will have much more human-friendly digital wallet addresses. They won't be these random strings of letters and numbers. They will be a word or a phrase that feels more like the internet, URLs, and email addresses feel today.
Which brings me to the point of this letter — it would be a mistake to evaluate Bitcoin and crypto based on what it is today. You are simply looking at a snapshot in time. What it looks like today is very different from what it will look like tomorrow. And that is very different from what it will look like a decade from now.
Technology evolves and advances at an impressive rate. What feels clunky and inefficient today will be replaced by interfaces and experiences that are sleek, fast, and ultra-efficient in the future.
Just as the internet went from ARPANET to dial up internet to broadband connections, Bitcoin and crypto will do the same. It will be the same Bitcoin, but the experiences will feel very different. We will see layer 2 and layer 3 solutions developed. We will see exchanges, wallets, data providers, and other infrastructure drastically improve. It will feel like the technical aspects of the product will disappear into the background. You will feel like you're using something magical.
But building technology, especially compelling user interfaces and experiences, takes time. It doesn't happen overnight. So investors and users must be patient. They must remember to look at the pace of innovation. At the current speed of evolution of a technology, if they want to understand where we are going.
Because at the end of the day, technology is never about where we are currently. It is alway about where we are going. And what resources it will take to get there.
Under this lens, Bitcoin is well on its way to fulfilling the original promise of becoming a global, decentralized, digital currency. We just need patience as the asset, and the related infrastructure, has time to mature.
Personally, I am optimistically patient because the potential of this technology will be well worth the wait.
-Pomp
---
The "Off The Chain" podcast has been downloaded in every country in the world, with more than 1,500,000 combined downloads. You can listen to the latest episode with Mark Yusko, Founder & CIO at Morgan Creek Capital Management here: Click here for Off The Chain podcast
---
THE RUNDOWN:
New LSE-Powered Crypto Exchange Promises to Be Really Fast: AAX, a Hong Kong-based startup, says its exchange is about to make Bitcoin trading at least 10 times faster than transactions taking place on some of the largest digital-asset exchanges. The new platform will use technology from London Stock Exchange Group Plc and allow retail and institutional investors to trade cryptocurrencies with ultra-low delays, AAX said in a statement. It's the first crypto exchange to deploy LSE's core matching engine, which is already used by bourses in places like Oslo and Johannesburg, it said. Read more.
IRS Says 'Dozens' of New Crypto, Cybercriminals Are Identified: The IRS's criminal division identified "dozens" of potential cryptocurrency tax evaders or cybercriminals after a meeting this week with tax authorities from four other countries. Officials from the U.S., U.K., Australia, Canada and the Netherlands -- known as the Joint Chiefs of Global Tax Enforcement -- shared data, tools and tax enforcement strategies to find new leads in a quest to mitigate cross-border money-laundering, tax evasion and cybercrime. Read more.
Joe Lubin Talks Trump, Blockchain's 'Frankenstein,' And Willingness To Work With China: In a rare in-depth interview, Joe Lubin talked about his willingness to work with the Chinese government to teach them the benefits of a public blockchain, shared his thoughts on Facebook's Libra, chatted about blockchain consortium Hyperledger's largest project to date, and meticulously laid out his master plan for the next phase of Ethereum, which he and others working on the open-source project have dubbed Ethereum 2.0. Read more.
Tencent to Build Virtual Bank After Hong Kong Regulator Approves License: Chinese internet giant Tencent is set to open a blockchain-based virtual bank after the Hong Kong Securities and Futures Commission approved a new license. Speaking at the World Blockchain Summit in Wuzhen, China on Friday, Tencent blockchain chief Yige Cai said the company's virtual bank received the SFC's green-light. Moving forward, the company will assemble a team to support the blockchain-based banking platform, according to Chinese media site Sina Finance. Read more.
FBI Director: Cryptocurrency Is 'Significant Issue' for Law Enforcement: Federal Bureau of Investigation Director Christopher Wray says cryptocurrency is a "significant issue" that is likely to become a "bigger and bigger" problem for the law enforcement agency. Speaking in front of the U.S. Senate Homeland Security and Governmental Affairs Committee on Tuesday, Wray responded to questions from U.S. Senator Mitt Romney (R-UT) about cryptocurrency, law enforcement and terrorist deterrence, saying: "We are looking at it from an investigative perspective, including tools that we have to follow the money even in this new world that we're living in." Read more.
---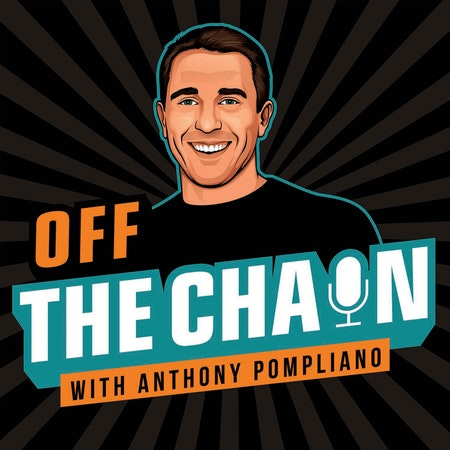 LISTEN TO THIS EPISODE OF THE OFF THE CHAIN PODCAST HERE
---
Conner Brown is a Stanford Law student, and frequent Bitcoin Twitter commentator. I've found him to be thoughtful and forward thinking, which made this conversation so much fun. Conner has spent a lot of time thinking about how the past intersects with the future, along with how software and power will balance each other in the coming years.
In this conversation, Conner and I discuss:
Smart contracts

Common misunderstandings of Bitcoin

Why every political candidate should love Bitcoin

The relationship between open source software, power, and the institutions of the modern day.
I really enjoyed this conversation with Conner. Hopefully you enjoy it too.
LISTEN TO THIS EPISODE OF THE OFF THE CHAIN PODCAST HERE
---
Interested in crypto research? Look no further. The premier research firm in the space, Delphi Digital, has two subscription offerings for individuals and institutions alike. Take a look at their Bitcoin and Ethereum reports to get a taste of their analysis. [Click here]
---
If you enjoy reading "Off The Chain," click here to tweet to tell others about it.
Nothing in this email is intended to serve as financial advice. Do your own research.
---