The United States Is Increasing The Likelihood Of Bitcoin's Adoption By Foreign Governments
This installment of Off The Chain is free for everyone. I send this email to our investors daily. If you would also like to receive it every morning, join the 38,000 other investors today.
---
To investors,
The increased uncertainty around the current events in Iran and Iraq took an interesting turn over the weekend. The Wall Street Journal reported that the United States has officially threatened to weaponize the dollar against Iraq in an article titled "US Warns Iraq It Risks Losing Access to Key Bank Account if Troops Told to Leave."
While there is a lot of nuance to this situation, the short story is that Iraq's central bank has an account at the Federal Reserve Bank of New York. This is not uncommon for foreign countries to do and in fact, many other foreign countries also have accounts at the Federal Reserve Bank of New York. Iraq's account though happens to be where a majority of the country's international oil sales revenue is held. If they were to lose access to this bank account, they would obviously not have access to the money that is being held in the account.
Multiple analysts and experts pointed out that the loss of access to Iraq's Federal Reserve Bank of New York account would potentially create a liquidity crunch in the country. This comes at a time when Iraq's economy is already shaky and uncertain at best. Not exactly great timing.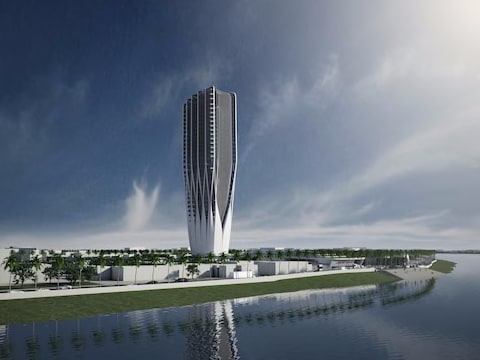 As a reminder, this entire situation was kickstarted by the US military's successful operation to kill Iranian Maj. Gen. Qassem Soleimani on January 3rd near Baghdad International Airport. That military action led to a vote a few days later in the Iraqi parliament that signaled to Iraqi's Prime Minister Adel Abdul-Mahdi there was government support for the expulsion of the approximately 5,000 US troops still occupying Iraqi.
The United States obviously doesn't take these situations lightly. Immediately President Trump threatened to levy sanctions against Iraq, along with the now reported threat of cutting Iraq's access to their Federal Reserve Bank of New York account.
So why is all of this a big deal? And why am I writing about it in a letter that is supposed to be covering cryptocurrencies?
Simple — the United States continues to weaponize the US dollar, along with the dollar-denominated financial system, which is a form of censorship. We normally don't use the word censorship when these actions are being talked about, but ultimately that is exactly what they are.
Sanctions levied against other countries are only possible because the United States controls the global reserve currency that each of these countries is currently dependent on. These sanctions are an attempt by the United States to tell specific countries, and anyone wishing to participate in transactions with those countries, what they are allowed to do with their money. As I said, it is censorship.
This position of global power that has been built by weaponizing the US dollar continues to extend the American dominance around the world. It has effectively worked as the United States government has intended. But there are some unintended consequences, including a resurgence of interest in numerous countries finding an alternative to the US dollar.
In the past two years, we have seen Russia and China both openly discuss their desire to move off the US dollar system. They have voiced concerns over how "expensive" the system is, along with their worry that the US is prone to weaponize the currency. There are countries like Venezuela that have explored the creation of new currencies that wouldn't be possible for the US to weaponize. And there is a growing awareness among citizens and governments around the world regarding this issue.
This is where Bitcoin comes in. It definitely isn't perfect as a currency yet. There is price volatility in the short term. There is much less liquidity in the market than other global currencies. The decentralized, digital currency isn't accepted as pervasively as the US dollar. The list goes on. But Bitcoin does have a specific advantage — it is non-censorable and non-seizable.
When you are worried about seizure or censorship, regardless of whether you are an individual citizen or a nation state, the ability to resist seizure and censorship is much more important than price volatility, liquidity, or adoption. Quite literally, your US dollars are useless if you don't have access to them or they are taken from you.
It is my belief that more and more people and/or countries are going to begin educating themselves about Bitcoin over time because of the US' continued weaponization of the US dollar. The Western government is pursuing actions that are beneficial in the short term, but are likely to increase a move away from the US dollar over a long period of time.
The recent threats against Iraq and the potential loss of access to their central bank's bank account is a prime example. If you are part of the leadership team of Iraq's government it has to be highly concerning that another country can seize your country's wealth or censor your use of it. This will lead you to look for alternative stores of value and mediums of exchange. That will include everything from gold to other superpowers' currencies to something like Bitcoin.
At first the intention is educational. Eventually people start to get more interested. They fall down the rabbit hole. The light goes off. And it becomes obvious that Bitcoin's non-censorship and non-seizability is the exact solution that you need to non-violently fight back. Bitcoin can actually help your country remain solvent. To sidestep the impending liquidity crunch that would occur if you don't do what the United States wants.
These geo-political situations are highly complex. There are no right or wrong answers in most cases. However, the United States has made their strategy known. They are going to use the global reserve currency in a war against those they disagree with. When you live in the United States, we call it sanctions and nod our head in agreement. When you live in a country that is being cut off from the global financial system, we call it censorship and vehemently disagree.
This contrast in perspectives can't continue forever. Eventually the sanctioned countries, along with those who believe they could be on a short list of being sanctioned next, will fight back. It is unlikely that they can do this in a militaristic way. The United States has too much firepower and superiority in combat. So it wouldn't be surprising to see them choose to protest and resist in a non-violent manner by exchanging fiat currencies into Bitcoin, the most resilient, non-censorable, non-seizable, non-debasable currency in the world.
-Pomp
---
Today's newsletter is sponsored by eToro, a smart, simple, crypto trading platform. Join 11 million other traders by creating an account at eToro.com. Build your crypto portfolio the smart way.
---
THE RUNDOWN:
JPMorgan Sees 'High Anticipation' for CME Bitcoin Options Launch: Institutional interest in Bitcoin-related contracts appears to be building and market measures indicate high anticipation of the launch of CME Group Inc. options on Jan. 13, according to JPMorgan Chase & Co. While a consortium known as Bakkt, which includes New York Stock Exchange parent Intercontinental Exchange Inc., began offering options last month, volumes and open interest have been "rather small," strategists led by Nikolaos Panigirtzoglou wrote in a note Jan. 10. Given the dominance of CME in trading Bitcoin futures on regulated exchanges, this new offering may change things, they said. Read more.
Bitcoin Offshoots Surge After Would-Be Satoshi Nakamoto Filing: Two Bitcoin offshoots surged amid optimism that Craig Wright, who claims to have invented the cryptocurrency under the pseudonym Satoshi Nakamoto, may own huge swaths of the coins. Bitcoin SV, which Wright supports and calls the true Bitcoin, rallied by about 30%, while Bitcoin Cash rose by more than 10%. If Wright indeed owns millions in the largest cryptocurrency, he would likely also own huge quantities of the offshoots. Bitcoin rose about 4% to around $8,100. Read more.
Dish Network Files Patent For Blockchain-Based Anti-Piracy System: One of the largest U.S. television providers has published a patent application for a new "anti-piracy management system" that uses blockchain to enable owners to track how their content is being used. Dish Network's application outlines a system that allows owners to embed an identification mark into the content's code that can be stored and regularly updated using a distributed ledger. Published Thursday, Dish says the proposal can better monitor and enforce ownership rights, alerting platforms to when content is used without permission. Read more.
*DEAL ALERT:*Asian Conglomerates Lead $31M Round for Blockchain Remittance Firm Lightnet: Lightnet, the company behind the Velo Protocol, recently raised $31.2 million in a Series A round. The funding was led by major financial and business groups including UOB Venture Management, Seven Bank, Uni-President Asset Holdings, HashKey Capital, Hopeshine Ventures, Signum Capital, Du Capital and Hanwha Investment and Securities, according to a press release on Monday. Read more.
LedgerX Names Former Chief Tech Officer as New CEO: LedgerX announced Friday co-founder and former chief technology officer Zach Dexter has been named the new chief executive of the bitcoin derivatives company. The company suspended CEO Paul Chou and COO/CRO Juthica Chou last month, with no explanation. The two were also co-founders of the company. Depository Trust and Clearing Corporation vice chairman Larry Thompson was named interim CEO and lead director of Ledger Holdings. Read more.
---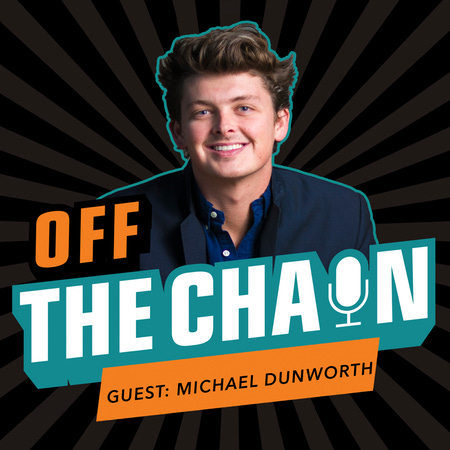 LISTEN TO THIS EPISODE OF THE OFF THE CHAIN PODCAST HERE
---
Michael Dunworth is the CEO of Wyre, a company focus on connecting crypto companies to the fiat world. He has been in Silicon Valley for awhile, so this conversation gives great insight into how entrepreneurs in the tech epicenter think about building companies, especially in the crypto industry. We had a lot of fun hanging out and Michael is both entertaining and educational, so you should find this one fun :)
In this conversation, Michael and I discuss:
Rugby

Why nerds go to Silicon Valley

How to build compelling products

How Wyre is building the essential infrastructure for fiat on and off-ramps
I really enjoyed this conversation with Michael. Hopefully you enjoy it too.
LISTEN TO THIS EPISODE OF THE OFF THE CHAIN PODCAST HERE
---
Podcast Sponsors
These companies make the podcast possible, so go check them out and thank them for their support!
---
If you enjoy reading "Off The Chain," click here to tweet to tell others about it.
Nothing in this email is intended to serve as financial advice. Do your own research.
---