The Revolution Will Be Decentralized
This installment of Off The Chain is free for everyone. I send this email to our investors daily. If you would also like to receive it every morning, join the 35,000 other investors today.
---
To investors,
Free speech is a core belief in the United States. Censorship has always been something that occurred in other countries, but never here in the most democratic nation on earth. At least that is what we were taught growing up.
Unfortunately, the lines between free speech, freedom, democracy, and censorship are beginning to blur. We can see this clearly in the current situation unfolding between Hong Kong and China. Before I go any further, it is important that I state a few things up front:
Any geopolitical situation is highly complex and the world is not binary. Trying to apply a binary perspective (good/bad or right/wrong) to a complex situation is never advised.

My thoughts below are not intended to be political. Any interpretation of them in a political manner would be inaccurate.

I fully acknowledge that I could be misinformed or lacking information. My focus is less on the details of this particular situation and more on the general framework that can be applied to a variety of situations in the past, present, and future.
Now many of you may ask why the situation in Hong Kong and China has any relationship to free speech in the United States. It is a great question. At a high level, the current events are polarizing and controversial. Some subset of the human population supports China's view of the world and another subset supports Hong Kong's view of the world. There are even people who can see both sides of the issue and can't identify exclusively with either side.
The problem isn't in having a perspective, but rather in American citizens feeling unable to speak about an issue due to the repercussions from less democratic nation states. Here are a few examples recently of how this is playing out:
Daryl Morey, the General Manager of the Houston Rockets and known Bitcoin supporter, recently tweeted a message of support for Hong Kong protestors. This tweet was met with a visceral reaction across China, leading to enormous pressure on the Houston Rockets, the NBA, and their partners. Eventually, Morey deleted the tweet, issued an apology, and the NBA & the Rockets' owner distanced themselves from him publicly.

Apple has removed multiple mobile applications from their App Store in Hong Kong after pressure from the Chinese media. Two examples are the Quartz app, which was removed for coverage they provided on China, and a police tracking application, which Tim Cook claims was removed because protestors were using it to target and attack individual police officers.

NBA fans showed up at a game wearing shirts that supported Hong Kong protestors, along with carrying signs to "Google Uyghurs." The fans had their signs taken away (and during the National Anthem).
Each of these incidents on their own wouldn't be a cause for concern. In fact, the parties responsible for them provide an explanation and hope that people will forget about them. But when they continue to happen again and again around the same issue, it is much easier for people to not only notice, but to actually rally each other to speak out about it.
Apple and the NBA aren't the only companies that have been making decisions that appear to appease to the Chinese government.
Pretty scary stuff when it is laid out so bluntly. Censorship obviously happens all over the world, but blockchain and crypto have the ability to be a tool to help every day people move towards a better world. Here are three examples:
Messages about the #MeToo movement continued to disappear from various websites and messaging applications in China earlier this year. Eventually, someone started to write messages onto the Ethereum blockchain to circumvent the censorship. The most notorious incident was when student protestors pressured a university to investigate a decades old sexual assault that had led to the suicide of a student.

Unstoppable Domains is a new company focused on building censorship resistant websites. I interviewed one of the founders for today's podcast episode. It is interesting to think through the ramifications of a system like this, both positive and negative.

Earlier this year the Lightning Torch became popular as users passed Bitcoin back and forth across the world. The big moment was when a user sent Bitcoin to someone in Iran, which broke the rules of the US' sanctions against the country. This action was as much a sign of defiance as it was an example of the benefits of censorship resistant money.
None of these examples are going to singlehandedly solve the world's problems. They are likely to provide options and technology to those who want to circumvent censorship. And to take it a step further, each of these examples shows why decentralization is so important to the future of technology.
Gone are the days of people trusting technology companies to do the right thing or to not be evil. As the team at Blockstack always says, decentralization introduces the idea of a company "can't be evil."
Not everything needs to be decentralized today. It will be a slow transition. But as we begin to trust software more, and as true automation becomes more prevalent, decentralization will eventually become the standard for technology. It will increase efficiency, lower costs, and create an environment where people are no longer required to trust an organization, but rather are given the opportunity to verify whatever they want.
That world will be a big improvement from where we are today. In the edited words of Gil Scott-Heron, "the revolution will be decentralized."
-Pomp
---
The "Off The Chain" podcast has been downloaded in every country in the world, with more than 1,500,000 combined downloads. You can listen to the latest episode with Mark Yusko, Founder & CIO at Morgan Creek Capital Management here: Click here for Off The Chain podcast
---
THE RUNDOWN:
IRS's New Cryptocurrency Rules Create 'Messy' Problems for Industry: For the first time since 2014, the Internal Revenue Service on Wednesday offered formal guidance on cryptocurrencies like Bitcoin—and not everyone is happy. While the new information clears up some long standing accounting questions, it also could expose anyone who owns cryptocurrency to unpleasant tax predicaments. Read more.
CFTC Chairman Confirms Ether Cryptocurrency Is a Commodity: Last December, the Commodity Futures Trading Commission issued a public call for feedback to "better inform the Commission's understanding" of the Ethereum network and the cryptocurrency ether. Now CFTC Chairman Heath Tarbert, who just took over the role in July, has come to a decision on its status. Tarbert believes ether is a commodity, and thus falls under the jurisdiction of the CFTC. He also anticipates ether futures trading on U.S. markets in the near future. Read more.
'Teenage Bitcoin Millionaire' Co-Founds $1 Million Investment Fund for Crypto Startups: The leaders of crypto payment app Metal Pay, Marshall Hayner and Erik Finman, are launching an investment fund. Dubbed Metal VC, the $1 million dollar fund will focus on micro and angel investments, primarily in early-stage companies involved in banking and decentralized finance. The fund will allow the startup to align with partners as it expands globally, according to Metal CEO Hayner. Read more.
Official: Alipay to Ban All Bitcoin-Related Transactions: Alipay, the digital payment arm of Chinese e-commerce giant Alibaba, has declared that it will be banning any transactions related to Bitcoin and other cryptocurrencies. On Oct. 10, Alipay reiterated its anti-crypto stance in a Twitter thread, which warned that the company is closely monitoring over-the-counter transactions to identify irregular behavior and ensure compliance with relevant regulations. Read more.
Lending Protocol Founders to Launch 'Neo-Bank' Offering Interest on USDC: The founders of lending protocol Nuo are launching a "neo-bank" to attract more retail users. Varun Deshpande, Ratnesh Ray and Siddharth Verma – who launched the Nuo protocol in 2018 – are now launching a new digital banking platform called Juno. Juno will be built on top of ethereum, rely on the Nuo protocol and is expected to launch in either February or March of 2020, Deshpande said. Read more.
---
LISTEN TO THIS EPISODE OF THE OFF THE CHAIN PODCAST HERE
---
Brad Kam is the Co-Founder of Unstoppable Domains. He and his team are building a platform for users to create censorship resistant website domains. There are obviously complex implications to building this system, so it was fascinating to hear Brad's view of the current and future impact this could have. Highly recommend listening to this one given the ongoing geopolitical events today.
In this conversation, Brad and I discuss:
Free speech

Censorship

China

The societal impact of Unstoppable Domains

How it works

What the technical challenges were
I really enjoyed this conversation with Brad. Hopefully you enjoy it too.
LISTEN TO THIS EPISODE OF THE OFF THE CHAIN PODCAST HERE
---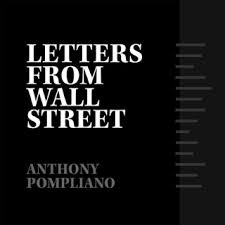 In this new podcast, I read through letters, notes, and memos from investors and entrepreneurs that cover financial insights from the world's most successful companies and investors. The podcast is sponsored by eToro, the world's leading social trading platform.
Today's episode is:
Costco CEO Craig Jelinek writes a letter to shareholders about the company's performance, outlook, and challenges.
LISTEN TO THIS EPISODE OF THE "LETTERS TO WALL STREET" PODCAST BY CLICKING HERE
---
Interested in crypto research? Look no further. The premier research firm in the space, Delphi Digital, has two subscription offerings for individuals and institutions alike. Take a look at their Bitcoin and Ethereum reports to get a taste of their analysis. [Click here]
---
If you enjoy reading "Off The Chain," click here to tweet to tell others about it.
Nothing in this email is intended to serve as financial advice. Do your own research.
---