Libra Association Members Are Being Threatened By US Politicians
This installment of Off The Chain is free for everyone. I send this email to our investors daily. If you would also like to receive it every morning, join the 35,000 other investors today.
---
To investors,
The last few days have brought renewed levels of chaos and uncertainty to the crypto markets. Much of it started with a letter sent by Senators Sherrod Brown and Brian Schatz to the CEOs of Visa, Mastercard, and Stripe.
The letter highlighted the Senators' concerns around Facebook's Libra currency, including their lack of understanding on how Facebook and the other participating members would deal with money laundering, terrorist financing, and other financial regulations. Frankly, sending a letter to the CEOs of private sector corporations is no big deal, but a specific paragraph of the letter struck me as inappropriate.
Towards the end, the Senators stated:
"Facebook appears to want the benefits of engaging in financial activities without the responsibility of being regulated as a financial services company. Facebook is attempting to accomplish that objective by shifting the risks and the need to design new compliance regimes on to regulated members of the Libra Association like your companies. If you take this on, you can expect a high level of scrutiny from regulators not only on Libra-related activities, but on all payment activities."
Honestly, that last sentence shocked me.
"If you take this on, you can expect a high level of scrutiny from regulators not only on Libra-related activities, but on all payment activities."
This is the United States of America. The country that is supposed to encourage democracy, capitalism, and free markets. We don't live in a dictatorship. We don't live in a corrupt country where politicians exert their power by blatantly threatening private sector CEOs.
But the letters were sent and we can't roll back history. This led to Friday's announcements of Visa, Mastercard, and Stripe dropping out of the Libra Association. They are joining eBay, Mercado Pago, and PayPal. You can't blame them. Who wants to fight the US government? That is a battle most people can't and won't win.
The pressure being applied on Libra Association members is important to pay attention to. It highlights a number of issues:
Regulators and lawmakers almost always cite concerns with anti-money laundering, KYC, or other preventative regulations when talking about digital currencies. The truth is that the legacy system is not nearly as effective as these regulators and lawmakers want to believe though. Recent estimates claim that more than $2 trillion of fiat currency are laundered each year.

Bitcoin's decentralized, leader-less structure is important. The current nation state pressures are highlighting the difference between centralized and decentralized digital currencies, while making the advantages possessed by decentralized versions quite obvious. The running joke in the Bitcoin community is that "Bitcoin's CEO didn't respond to the Senators' phone calls and letters." ;)

If we continue down this path, US lawmakers will pressure most, if not all, of the US-based companies out of the Libra Association. This would lead to no American companies benefiting if Libra ended up being successful.

Facebook is the originator of the Libra currency idea, but they have created an association that has 25+ members alongside them. The social media giant is building a digital wallet (Calibra) though, which is solely owned and operated by Facebook. This digital wallet initiative has not drawn much attention from regulators and would likely persist even if the Libra currency was eventually shut down.
This entire situation is becoming quite complex and there is no easy resolution. Rather than fighting digital currency technology, governments and regulators should be embracing it. They can do that in a number of ways:
Tokenize the US dollar — this would create a more accessible global reserve currency that is also cheaper and faster to use. It would also create new levels of transparency that could stop wasteful government spending, reduce corruption, and increase tax revenues.

Embrace Bitcoin — the decentralized digital currency can't be shut down and the monetary policy backing it can't be manipulated. This leads to a high likelihood that some countries will adopt it because Bitcoin eventually becomes a better option than their nation state currency. If this happens globally, the first countries to cross the chasm will have a significant advantage.

Partner with private corporations — if regulators and lawmakers really wanted to stop money laundering and terrorist financings, it would seem like the best technologists in the world could be helpful in building solutions to do that. Rather than fighting these innovators on new technology, governments would be better off if they partnered with them and worked together to build solutions that created win-win scenarios.
The current environment is unfortunate. Politicians feel comfortable threatening private companies. Governments have little to no understanding of this new technology. And Bitcoiners (along with the Dutch Central Bank) are patiently waiting for the entire legacy financial system to blow up.
It doesn't need to be so binary. We should continue to encourage entrepreneurialism and innovation, because this technology can improve the world. Whether you buy into the theory of a deflationary asset removing a structural tax on the poor, an increase in financial privacy being positive, or streaming payments having the opportunity to alleviate issues for tens of millions of Americans, the writing is on the wall.
Digital currencies are not going to go away. They will exist in one form or another. Fighting them is futile. The question is which monetary policy will ultimately be adopted and which countries will benefit most.
Bitcoin is the option I have the most confidence in, but after the recent actions of these US Senators, I'm cheering for Facebook to overcome the obstacles.
-Pomp
---
The "Off The Chain" podcast has been downloaded in every country in the world, with more than 1,500,000 combined downloads. You can listen to the latest episode with Mark Yusko, Founder & CIO at Morgan Creek Capital Management here: Click here for Off The Chain podcast
---
THE RUNDOWN:
The IRS Will Now Ask if You Own Crypto in the Most Widely Used US Tax Form: The Internal Revenue Service has updated the main form individual U.S. taxpayers use to report their income to include a question about cryptocurrencies. Following the release earlier this week of the IRS's long-awaited guidance for reporting crypto-related income, the IRS on Friday circulated a draft of the new Form 1040, Schedule 1, Additional Income and Adjustments to Income. Read more.
Visa, Mastercard, Stripe, and eBay All Quit Facebook's Libra: Facebook's embattled Libra project suffered a major blow on Friday as four payment processors—Stripe, Visa, Mastercard, and Mercado Pago—withdrew from participation in the Libra Association, the Geneva-based group Facebook created to develop the virtual currency. eBay also announced its resignation Friday. eBay's former subsidiary, PayPal, quit the group last week. Read more.
Facebook Sued Over Calibra's Look-Alike Logo: Over the summer, Facebook unveiled its Libra cryptocurrency and the Calibra subsidiary that would help manage it. Facebook also unveiled a logo for Calibra and, it looked somewhat similar to the logo of Current, a startup bank. Current has now filed a lawsuit against Facebook, alleging trademark infringement. Read more.
Chinese Banking Giant CCB Expands Blockchain Platform as Volume Breaks $53 Billion: China Construction Bank, one of the largest Chinese commercial banks, has expanded its trade finance blockchain platform with new abilities, including cross-chain and inter-bank transactions, as trading volume surpasses $53 billion. Speaking in Beijing at the official launch of the upgraded platform BCTrade2.0, CCB vice president Ji Zhihong said the new platform will leverage blockchain technology to provide better financial services for Chinese exporters.Read more.
Identity Thief Spends $5 Million on Cloud Computing to Mine Cryptocurrency: Singaporean citizen Ho Jun Jia, 29, also known as Matthew Ho, was indicted for stealing over $5 million worth of cloud computing services to mine cryptocurrencies, according to a grand jury indictment from the U.S. District Court in Seattle, Washington. Ho was arrested in Singapore and is being charged with wire fraud, access device fraud, aggravated identity theft. Read more.
---
LISTEN TO THIS EPISODE OF THE OFF THE CHAIN PODCAST HERE
---
Brad Kam is the Co-Founder of Unstoppable Domains. He and his team are building a platform for users to create censorship resistant website domains. There are obviously complex implications to building this system, so it was fascinating to hear Brad's view of the current and future impact this could have. Highly recommend listening to this one given the ongoing geopolitical events today.
In this conversation, Brad and I discuss:
Free speech

Censorship

China

The societal impact of Unstoppable Domains

How it works

What the technical challenges were
I really enjoyed this conversation with Brad. Hopefully you enjoy it too.
LISTEN TO THIS EPISODE OF THE OFF THE CHAIN PODCAST HERE
---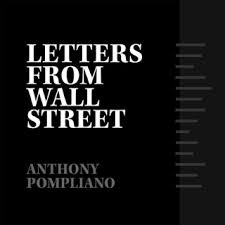 In this new podcast, I read through letters, notes, and memos from investors and entrepreneurs that cover financial insights from the world's most successful companies and investors. The podcast is sponsored by eToro, the world's leading social trading platform.
Today's episode is:
Costco CEO Craig Jelinek writes a letter to shareholders about the company's performance, outlook, and challenges.
LISTEN TO THIS EPISODE OF THE "LETTERS TO WALL STREET" PODCAST BY CLICKING HERE
---
Interested in crypto research? Look no further. The premier research firm in the space, Delphi Digital, has two subscription offerings for individuals and institutions alike. Take a look at their Bitcoin and Ethereum reports to get a taste of their analysis. [Click here]
---
If you enjoy reading "Off The Chain," click here to tweet to tell others about it.
Nothing in this email is intended to serve as financial advice. Do your own research.
---