Facebook & Silicon Valley Are About To Get A Wall Street Crash Course On The Cost Of Doing Business
Today's installment of Off The Chain is free for everyone. I send this email to our investors daily. If you would also like to receive it every morning, you can subscribe here.
---
This is a big week for crypto — Facebook will be answering questions from the Senate Banking Committee about Libra, their proposed digital currency. The hearing, titled "Examining Facebook's Proposed Digital Currency and Data Privacy Considerations," is an effort to help lawmakers and regulators better understand Facebook's intentions, while also getting educated on the various nuances of digital currencies and blockchain technology.
This hearing will be important because:
There is only one witness slated to answer questions from Facebook — David Marcus, the current Head of Calibra at Facebook, and previous President of PayPal. He is a seasoned technology executive with years of experience navigating the complexities of multi-national corporations, the highly regulated financial industry, and cutting-edge technology, but the current situation is unlike anything we have ever seen before. 

Politicians have shown a lack of understanding when it comes to Bitcoin, Libra (digital currency), Calibra (digital wallet), digital currencies, and blockchain technology historically. It shouldn't surprise anyone that there will be a lot of misinformation clarified, while Marcus also tries to defend the company's plans. 

Many people believe that the Senate Banking Committee hearing will serve as one of the most important conversations around digital currencies and regulation. Whether we like it or not, much of what lawmakers perceive to be accurate and true moving forward will come from this interrogation of David Marcus.

Many politicians will not enter this hearing with an open mind or a desire to encourage innovation in the United States. In fact, the average age of a US Senator is 61.8 years old — the oldest in history. This is worth noting because many of these representatives have spent their lives benefitting from the old system, either through personal financial gain or through financial support for their political aspirations. It would be fair to say that David Marcus is going to the Senate's turf to answer questions about a project that we know the Senate Banking Committee is not fond of.

Facebook employs many of the most intelligent, successful people in the technology industry. David Marcus will be well-prepped, but unfortunately most of Facebook's current plans are just that — plans. There will be very few working products, historical data, or user testimonials to share. This means that Marcus will likely end up answering theoretical questions that are nearly impossible to answer, or having to share personal opinions about various aspects of tech, commerce, and regulation that will be relatively untested. 
But even with the historical nature of such a big event occurring on Tuesday — news broke this weekend of something that was even more noteworthy. There is a bill that has been drafted by Congressional representatives aimed at preventing large technology companies from becoming financial institutions.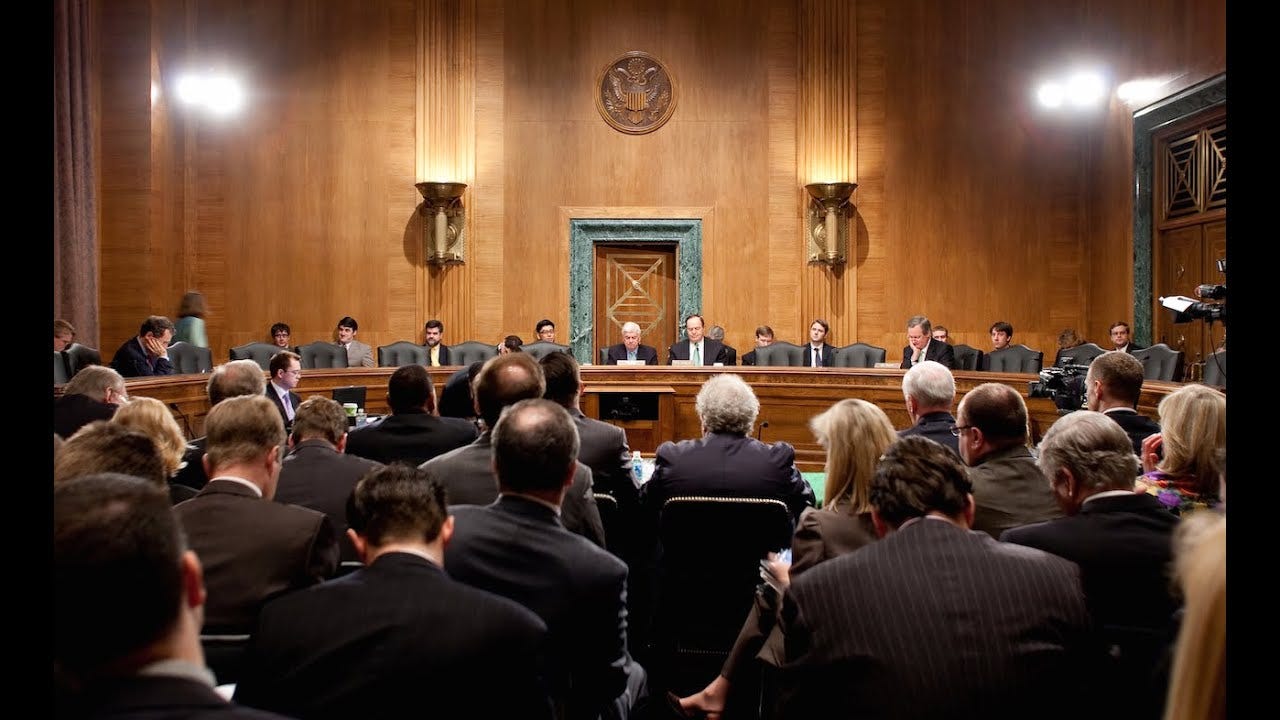 The bill is literally titled "Keep Big Tech Out of Finance Act" and contains a number of highly concerning statements, along with potentially dangerous ramifications. The following is not in order of importance, but rather a list of issues that immediately came to mind while reading through the proposed bill:
Issue #1 — There is a fine line between technology companies and financial institutions. For example, it is easy to categorize Facebook or Twitter as a technology company, but what is Goldman Sachs or JP Morgan? At first glance, you would say financial institution — but is that really true? In 2015, Goldman Sachs had more software engineers than Facebook and it has been reported at times that as much as 25% of their workforce is software engineers. Even more compelling, the mainstream media has written multiple times explaining how Goldman Sachs has replaced hundreds of traders with anywhere between 3 to 200 engineers (here and here are two examples).
This is not a dig at Goldman Sachs though. Take JP Morgan, the largest US bank by assets, who recently disclosed they are opening a fintech office with 1,000+ employees in the heart of Silicon Valley or that the CEO said the bank has nearly 50,000 people focused on technology and continues to heavily invest in artificial intelligence and machines learning, with a goal of reducing risk and improving underwriting, along with creating more cloud infrastructure. Sounds like the line between a bank and technology company is becoming non-existent.
Issue #2 — Digital assets are not a new thing, but the work to define and regulate them has just started. In the proposed bill, a section titled "Prohibition Related To Cryptocurrencies" states that "a large platform utility may not establish, maintain, or operate a digital asset that is intended to be widely used as medium of exchange, unit of account, store of value, or any other similar function, as defined by the Board of Governors of the Federal Reserve System." This sounds reasonable, except that likely means that airline/credit card points, Starbucks Rewards points, and Amazon AWS credits would put those large organizations in the crosshairs of lawmakers.
It appears that Congress' intention is not to go after loyalty points or digital credit systems, but they may have a tough time delineating between these standard offerings and a digital currency like Libra. To make matters even more complicated, it wouldn't be that difficult for Amazon or Starbucks to strike a partnership with other large organizations so that their reward points could be accepted as a currency. And of course, airline or credit card points are already redeemable for products and services other than flights.
Issue #3 — The same lawmakers who are participating in the Senate Banking Committee hearing, and who have previously been very abrasive to Libra and other digital currencies, are some of the lawmakers who have received significant donations from the banking industry. For example, Jon Tester received more money than any other Senator from the banking community and he is a member of the Senate Banking Committee. On top of the money that Tester received, he always was endorsed by the American Bankers Association and the Friends of Traditional Banking Super PAC.
While I'm not expert on political campaign finances, it would make sense that any politician who received donations from the banking industry should have to abstain from creating legislation while in office that affects that industry.
Issue #4 — The proposed prohibition of digital currencies would put the United States and US-based technology companies at a significant disadvantage. We are already seeing the widespread adoption of digital currencies in other parts of the world, specifically across China, Korea, Japan, and South East Asia. If companies like Facebook, Twitter, Google, Amazon, and others are unable to create competitive products, it is not a stretch of the imagination to envision a world where Ali Pay or WeChat Pay are pervasive internationally.
While these are just some of the potential issues, there are plenty more. In an effort to keep this piece digestible, I will refrain from covering the rest and now skip to the crucial question — what should Facebook do?
Based on the proposed bill, the penalty for a large tech company that issues and governs a digital currency would be up to $1 million a day. The idea of paying a $365 million fine each year sounds egregious, but I actually think it would be good business.
Facebook made more than $55 BILLION in revenue last year, with $22 BILLION of that being profit. Paying $365 million a year would be less than 2% of profits and makes complete sense if the company believes that Libra/Calibra is a multi-billion dollar, global opportunity.
And if you are still unconvinced, remember that this is how the legacy financial system works. Banks routinely break the law, profit billions, and then are fined small percentages of profits as a slap on the wrist. Obviously, if we wanted to deter the nefarious behavior in the future, the fines would far outweigh the profits earned from various activities.
But of course this is not how the system works. And Facebook, along with other large technology giants, are about to get a crash course in financial regulation. The secret appears to be "you can do almost anything you want, as long as you continue to drive revenue for governments, lawmakers, and regulators."
If Silicon Valley chooses to play ball here, it will be a significant mental shift in the way they do business. Traditionally, the technology industry has prided itself on the virtue signaling afforded to it because of the lack of back-room politics. But as technology companies become more ambitious across financial products and services, they are going to be asked to play the game.
As I like to say, "If you want to earn like a bank, you got to be the bank." And that includes the good and bad sides of the banking business, including the "cost of doing business" on Wall Street.
We are about to see just how principled Facebook and other Silicon Valley companies really are….
-Pomp
---
SPONSORED: The Blockstack community is pioneering the next era of internet infrastructure for blockchain-based apps that center around user ownership and freedom. Blockstack just made history by being qualified by the SEC for a $28 million cash token offering which went live, paving the way for greater and more compliant participation in the crypto industry and catapulting the number of stakeholders in their ecosystem. Read the full announcement here. Important disclaimer https://stackstoken.com/#disclaimer
---
THE RUNDOWN:
Biggest Crypto Exchange CEO Says Retail Still Driving the Rally: While the arrival of institutional demand is one of the most cited reasons by cryptocurrency proponents for this year's rally, the head of the world's largest online exchange says individual investors are still playing a key role in driving the dramatic price gains. "We have not seen institutions growing faster," said Zhao "CZ" Changpeng, the chief executive of Malta-based Binance. "What we've seen is pickup in both places. The number of institutions coming into this industry has not increased that tremendously in 2019 yet." Read more.
Mark Cuban 'Not a Big Fan' of Facebook's Libra: Mark Cuban, billionaire "Shark Tank" co-host, raised concerns about Libra's potential to disrupt global finance when speaking to CNBC on July 12. Cuban referred to the Menlo Park-based social networking company's foray into distributed ledger tech as a "big mistake." He continued to discuss the danger of introducing a destabilizing force into already unstable economies or political situations around the world. The Dallas Mavericks owner cited specifically: "Some despot in some African country that gets really upset that they can't control their currency anymore." Read more.
Congress Zeroes In on Big Tech: A draft discussion bill titled, "Keep Big Tech Out of Finance Act," has surfaced ahead of Facebook's slated congressional hearing this week. The bill aims to prevent tech colossuses from becoming financial institutions. It also seeks to prohibit these companies from "establishing, maintaining, or operating a digital asset that is intended to be widely used as a medium of exchange, unit of account, store of value," as defined by the Board of Governors of the Fed. Read more.
Bitpoint Exchange Hacked for $32 Million in Cryptocurrency: Bitpoint, a licensed cryptocurrency exchange based in Japan, has been hacked for $32 million in crypto assets. According to a CoinDesk Japan report on Friday, Bitpoint halted all services including trading, deposit and withdrawal of all crypto assets on Friday morning after it noticed irregular withdrawal from its hot wallet on Thursday. It is not yet clear at this stage which types of assets were lost, the exchange offered trading for five cryptocurrencies: bitcoin, bitcoin cash, ether, litecoin and XRP. Read more.
Fed Chairman Jerome Powell Compares Bitcoin to Gold: Federal Reserve Chairman Jerome Powell said he can envision a return to an era where multiple currencies are in use in the United States. During Powell's testimony before the Senate Banking Committee on Facebook's planned Libra cryptocurrency, he said: "The size of Facebook's network means it could be, essentially, immediately systemically important." Though the initiative raised "a lot of serious concerns," including privacy, money laundering, consumer protection, and financial stability, he began to speak favorably about other cryptocurrencies. Read more.
CEO of BitFunder Exchange Gets 14 Months in Prison for Fraud, Obstruction: Jon Montrol, the operator of defunct bitcoin-denominated trading platform BitFunder and WeExchange deposit service, was sentenced for securities fraud and obstruction of justice, according to a statement from the Southern District of New York. Montrol, of Saginaw, Texas, also known as Ukyo, will serve 14 months in prison for defrauding investors of his "Ukyo.Loan" scheme, transferring funds without investor's knowledge or consent, and lying to FBI and SEC agents during their investigation. Read more.
---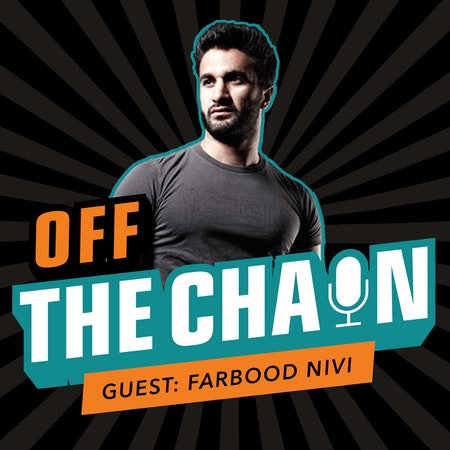 LISTEN TO THIS EPISODE OF THE OFF THE CHAIN PODCAST HERE
---
Farbood Nivi is the Co-Founder and CEO of Coinmine. Jason Williams and I invested in Farbood's company because we found him to be intelligent, thoughtful, and full of new & exciting ideas. There is a lot covered in this episode and it should give you plenty to think about — cryptocurrency mining has the potential to drastic change many people's socioeconomic status without permission needed.
In this conversation, Farbood and I discuss:
Cryptocurrency mining

Privacy

Freedom

Building consumer products

Why the team built a new feature called Bitcoin mode
I really enjoyed this conversation with Farbood. Hopefully you enjoy it too.
LISTEN TO THIS EPISODE OF THE OFF THE CHAIN PODCAST HERE
---
Here are my tweets from yesterday:
---
Interested in crypto research? Look no further. The premier research firm in the space, Delphi Digital, has two subscription offerings for individuals and institutions alike. Take a look at their Bitcoin and Ethereum reports to get a taste of their analysis. [Click here]
---
If you enjoy reading "Off The Chain," click here to tweet to tell others about it.
Nothing in this email is intended to serve as financial advice. Do your own research.
---