This installment of The Pomp Letter is free for everyone. I send this email to our investors daily. If you would also like to receive it every morning, join the 50,000 other investors today.
---
To investors,
This morning BlockFi announced that they have raised a $50M Series C round of funding. The investment round was led by my partners and I at Morgan Creek Digital, alongside an amazing list of co-investors like Valar Ventures, CMT Digital, Castle Island Ventures, Winklevoss Capital, SCB 10X, Avon Ventures, Purple Arch Ventures, Kenetic Capital, HashKey, Michael Antonov, NBA player Matthew Dellavedova and two prestigious university endowments.
I will be joining BlockFi's board of directors as part of this investment. 
It is hard to describe how excited I am to continue supporting Flori Marquez, Zac Prince, and the rest of the BlockFi team as they build out the industry-leading wealth management platform for crypto investors. We made our first investment in the business a little more than 18 months ago and this team has impressively executed their vision since.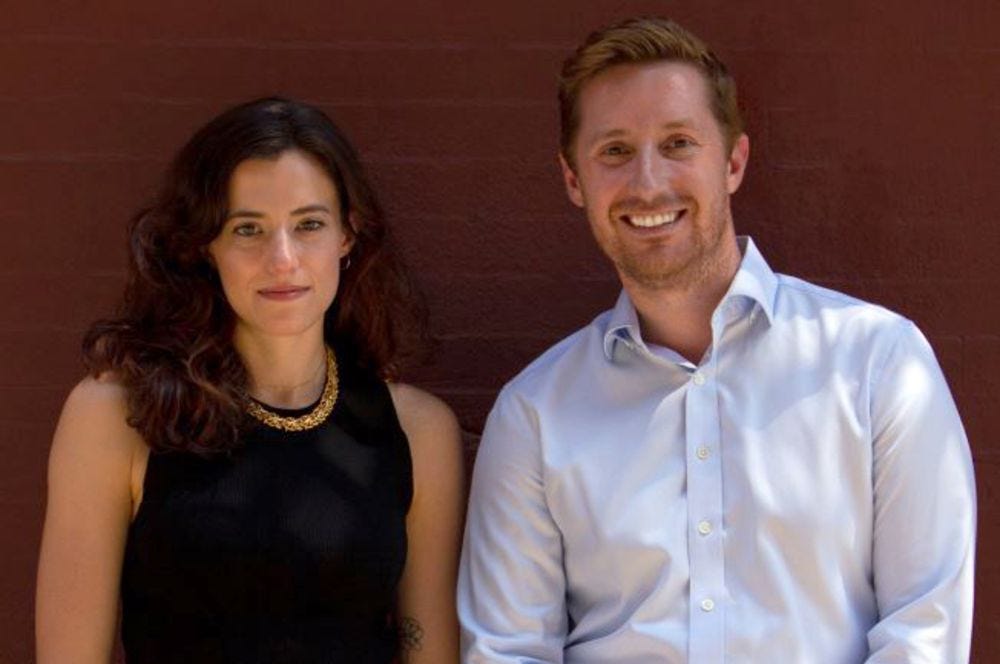 For those that are unaware, let me break down what BlockFi does today, why I think this business can be one of the next multi-billion dollar fintech giants, and where they are going next. Today they have the following products:
A lending product that allows an individual or organization to deposit crypto assets and take US dollar loans out against the collateral. This is popular for people who want USD liquidity, but would rather not sell their Bitcoin or other assets.

An interest-bearing account where users can deposit Bitcoin, Ether, or stablecoins and earn up to 8.6% APY interest.

A cryptocurrency exchange that has no transaction fees.
The business was doing just under $1 million a month in revenue and had about $200 million in AUM when we made our third investment in the company at their Series B during Q4 2019. They have grown aggressively since the start of this year, which means they are now doing nearly $10M a month in revenue and have over $1.5B in assets under management. This type of hyper-growth is historically reserved for businesses that have found product-market fit in large addressable markets. 
Ultimately, that is exactly what BlockFi has done in my opinion. Before I get to that though, I want to call out a very specific structural component of BlockFi — their focus on deposits, rather than transactions. I'll use Robinhood and Square as two companies in the legacy finance world to highlight the difference.
Robinhood was started as a brokerage business that could help retail traders buy and sell public equities cheaper or in a fractional share model. Square was started as a financial services company that could help merchants and users more easily transact, while also providing a place for them to store their deposits. These two starting points feel very different, but they are ultimately going after the same business of financial services.
Years later we can now see how these two starting points have significantly determined the direction that each company can take, including what products they offer and how large the addressable market is. Robinhood remains a brokerage-focused business. They have tried to scale by adding new products (crypto trading, cash accounts, etc), but that appears to be a much more difficult road than originally anticipated. Square on the other hand has been able to build a serious ecosystem of products that includes payment infrastructure, point-of-sale technology, CashApp, Bitcoin brokerage, and fractional share brokerage for public equities.
Simply, starting with a focus on deposits has served as a much more scalable model than beginning with brokerage. This has not been true in the crypto space to date, but not because I believe the framework has been invalidated, but rather because there had been very few companies starting with a focus on deposits. BlockFi is the first business to not only do this, but to do it really, really well.
I have learned over the years to press your winners as hard as possible and that is exactly what we and many other existing investors are doing. We understand the scalability of the business model and we see how big the addressable market is. The hope here is to build a generation-defining business that serves as the leader in Bitcoin and crypto. BlockFi has already built a great business, but they still have a lot of work ahead. 
They are hiring for many different positions and will need the absolute best people to help them build this future world. There will be plenty of obstacles and challenges to overcome, but this team has intelligence, experience, and a level of determination that is rare in companies who experience a lot of success early. You should expect to see them continuing to roll out new products (including the Bitcoin rewards credit card!) and going deeper in various markets.
The future of finance is digital. Every stock, bond, currency, and commodity will eventually be digitized. Investors will need a state-of-the-art wealth management platform to serve as their headquarters in this new world. This is exactly what BlockFi is building and now they have $50M in fresh capital to go faster and further.
You can sign up for a BlockFi account here: www.blockfi.com/pomp
-Pomp
---
This installment of The Pomp Letter is free for everyone. I send this email to our investors daily. If you would also like to receive it every morning, join the 50,000 other investors today.
---
THE RUNDOWN:
UK Regulator Grants License to Digital Security Exchange Archax: The Financial Conduct Authority has granted several licenses to digital securities exchange and custodian Archax – making it one of the world's first authorized trading spaces for the asset-class. Archax said Wednesday it was now licensed as a multilateral trading facility exchange, a broker and a cash and asset custodian. Read more.
Chainlink to Provide Data for Farming Insurance Startup Arbol: Data provider Chainlink will provide decentralized weather data for insurance startup Arbol, according to a blog shared with CoinDesk. Arbol provides crop insurance for small to medium-sized farmers or enterprises. Smart contracts pay claims to subscribers when a preset value – such as the average monthly temperature or rainfall – turns out different than the contract specifies, the firm said. Read more.
A Former Beauty Queen Raised $12M to 'Revolutionize' Cannabis. The Courts Can't Find Her: Investors in the 2017 Paragon Coin token sale want their money back, but they can't find the celebrity couple behind the operation. "The attorneys representing the defendants have withdrawn as counsel," said attorney Donald Enright, who represents plaintiffs in this crypto-fueled legal dispute. Enright added the defendants "defaulted" by failing to appear in court and respond to the claims. Read more.
Apple Hits $2 Trillion Market Cap: Apple hit a market cap of $2 trillion Wednesday, doubling in valuation in just over two years to become the first publicly traded U.S. company to reach the milestone. Five market experts weigh in on the move. Krish Sankar, managing director and senior research analyst at Cowen, said the move toward services has allowed for multiple expansion. Read more.
Airbnb Has Filed Confidential IPO Paperwork: Airbnb on Wednesday announced that it has submitted a draft registration to the Securities and Exchange Commission for an initial public offering. The company did not disclose its financial information nor did it specify how many shares would be offered. The filing comes after a rough year for Airbnb and the U.S. travel industry. Read more.
---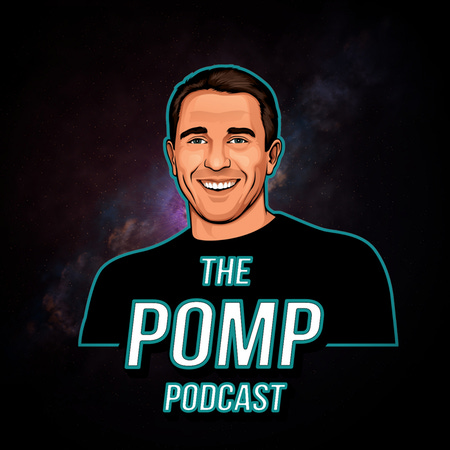 LISTEN TO THIS EPISODE OF THE POMP PODCAST HERE
---
Zac Prince, the co-founder & CEO of BlockFi, the industry-leading wealth management platform for crypto asset investors. Today they are announcing a $50 million Series C fundraising round. This episode gives you an overview of the business, their products, and what they are going to do with the money.
In this conversation, Zac and I discuss:
BlockFi's $50M Series C fundraising round

An update on revenue and assets under management

What BlockFi is working on for future product launches
I really enjoyed this conversation with Zac. Hopefully you enjoy it too.
LISTEN TO THIS EPISODE OF THE POMP PODCAST HERE
---
We have started a new show exclusive to YouTube called Lunch Money. The goal is to cover current events in business, finance, and technology from the perspective of the every day citizen, rather than the talking heads on television. It is just as funny and entertaining as it is educational. Hope you enjoy it and make sure you go subscribe to the YouTube channel!
---
Podcast Sponsors
These companies make the podcast possible, so go check them out and thank them for their support!
---
If you enjoy reading "The Pomp Letter," click here to tweet to tell others about it.
Nothing in this email is intended to serve as financial advice. Do your own research.
---