Bitcoin Is Getting Stronger And More Compelling
Today's installment of Off The Chain is free for everyone. I send this email to our investors daily. If you would also like to receive it every morning, you can subscribe here.
---
The data around Bitcoin continues to become more compelling.
Below I dig into the fundamentals, the investment case, and what I see as the single most important data point. There are plenty of risks still associated with the decentralized digital currency, but I personally believe gaining exposure, either as an individual or institution, is the best risk/reward opportunity in technology today.
FUNDAMENTALS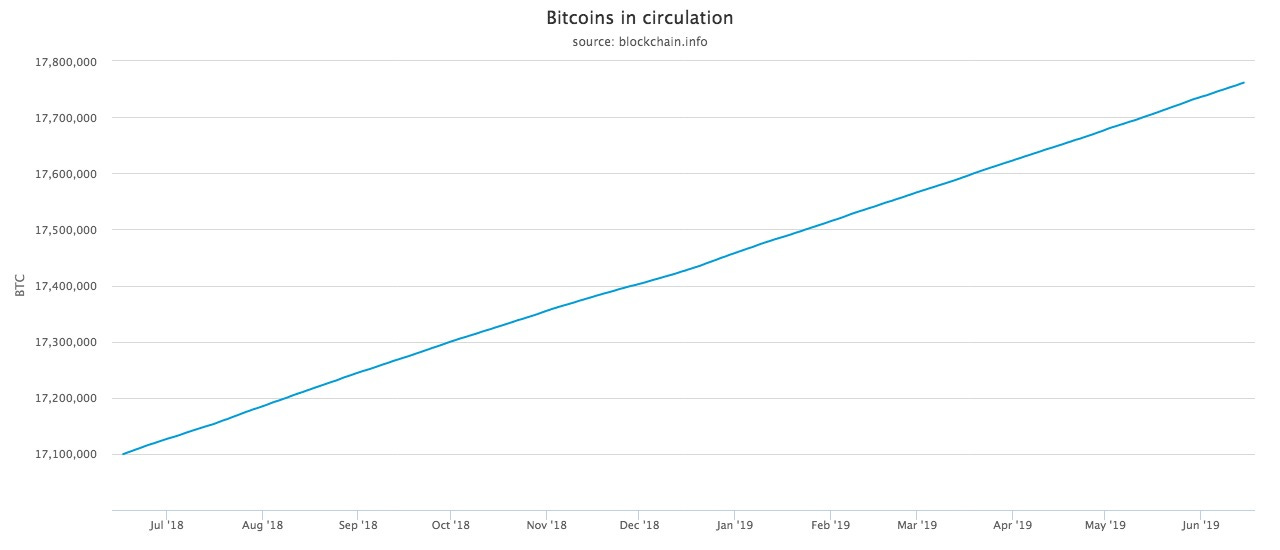 There are only 21,000,000 bitcoins that will ever exist. As of yesterday, a little more than 17,761,000 have been mined. Of those 17,761,000+ bitcoin, 661,862 were mined in the last 12 months (see chart above).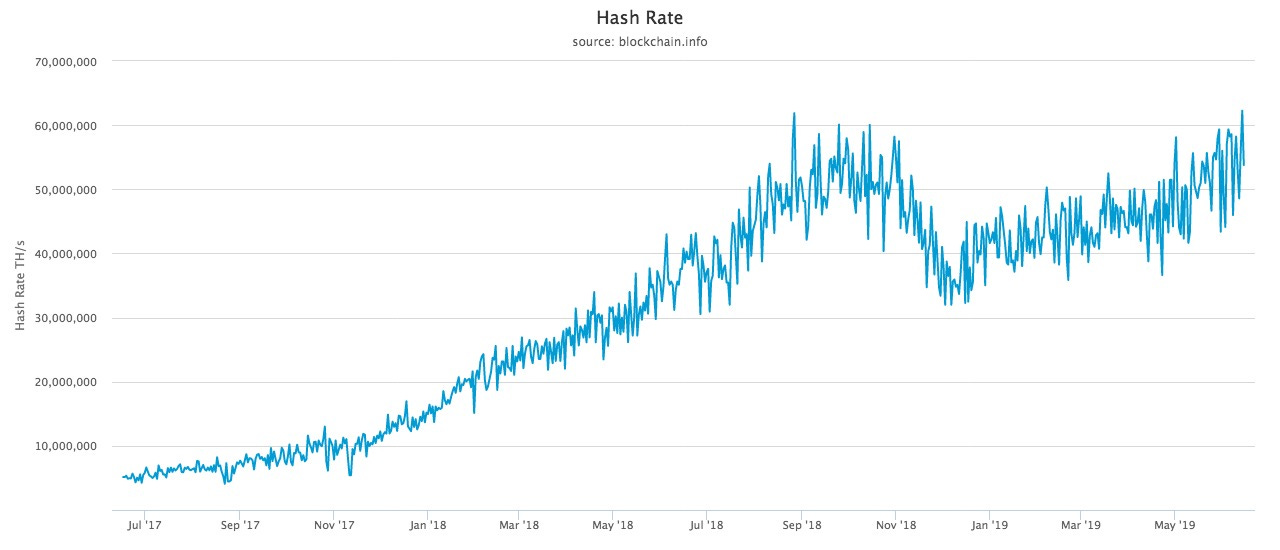 The current hash rate on the Bitcoin network has again reached all-time high levels, making the network more secure than ever before. The hash rate has seen a 10X+ increase over the last 24 months and it wouldn't be surprising to see this accelerate as we go deeper into a new bull market.
The adjusted daily transaction volume on the Bitcoin network is now consistently surpassing $3 billion. If this type of transaction volume persists, it would put Bitcoin on an annualized transaction volume run rate of over $1 trillion. To put that in context, Visa does ~$8 trillion in annual transaction volume and Mastercard does ~$4 trillion.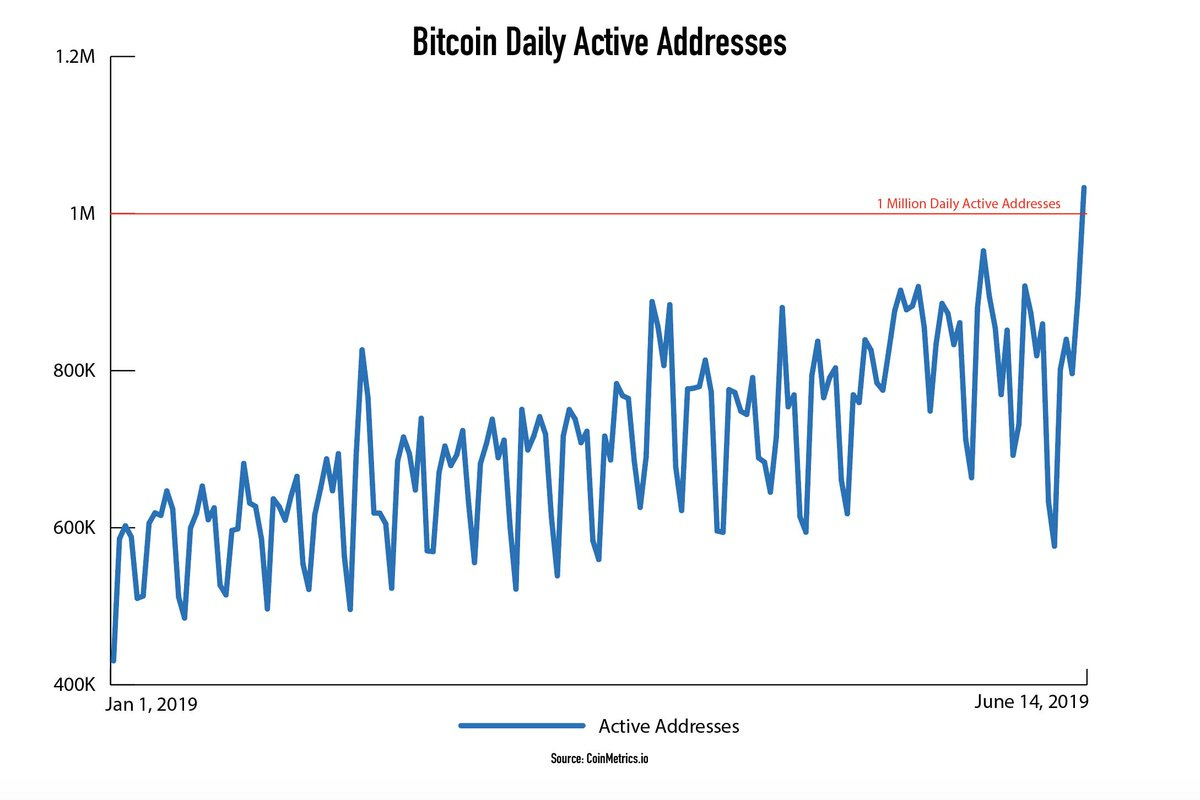 And finally the most important fundamental metric in all of Bitcoin — daily active addresses. On Saturday, the Bitcoin network saw more than 1,000,000 active addresses participate in a transaction in a single 24 hour period. This level of activity hasn't been seen since November 2017 during the height of the last bull market.
In my opinion, daily active addresses is the most important data point in Bitcoin because it shows how many unique network participants (with known exchange wallets removed) are transacting the decentralized digital currency. As John Biggs of Coindesk pointed out, 1,000,000 daily active addresses is 1/14th the number of rides (transactions) that Uber does in a single day. Slowly, but surely, Bitcoin continues to be used by more people around the world.
INVESTMENT CASE
Bitcoin broke through the $9,000 price point over the weekend and is currently trading at just under $9,200. This continues the rapid appreciation in price that Bitcoin has experienced this year.
While most detractors use 2018's bear market as an argument for avoiding the digital currency, the facts tell a very different story. Currently, buying Bitcoin and holding it till today would have been a profitable trade on the following timelines:
1 week

1 month

3 months

6 months

1 year

2 years

3 years

4 years

5 years

6 years

7 years

8 years

9 years

10 years
In fact, the statistics show that Bitcoin has not only been the best performing asset over the last decade, but if you bought and held it till today, only a 90 day period of time is still unprofitable (Dec '17 - Feb '18).
This leads us to the question of whether the macro argument for Bitcoin is still valid. I believe Bitcoin is a non-correlated, asymmetric return asset that benefits from supply and demand economics. The data from May appears to agree with that belief.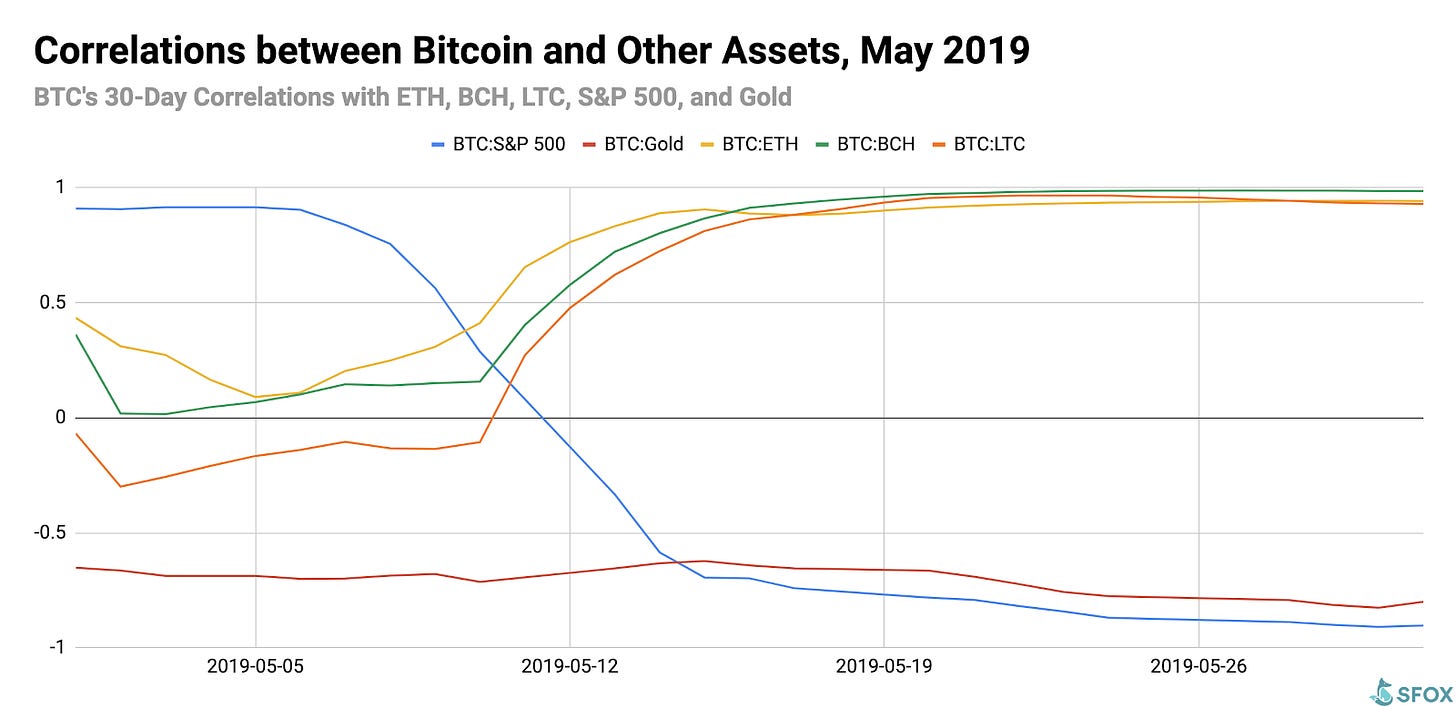 Bitcoin was up 55% in the month of May, while holding an inverse correlation to the S&P 500 and to gold. The BTC/S&P 500 correlation was -0.9 and the BTC/Gold correlation was -0.8.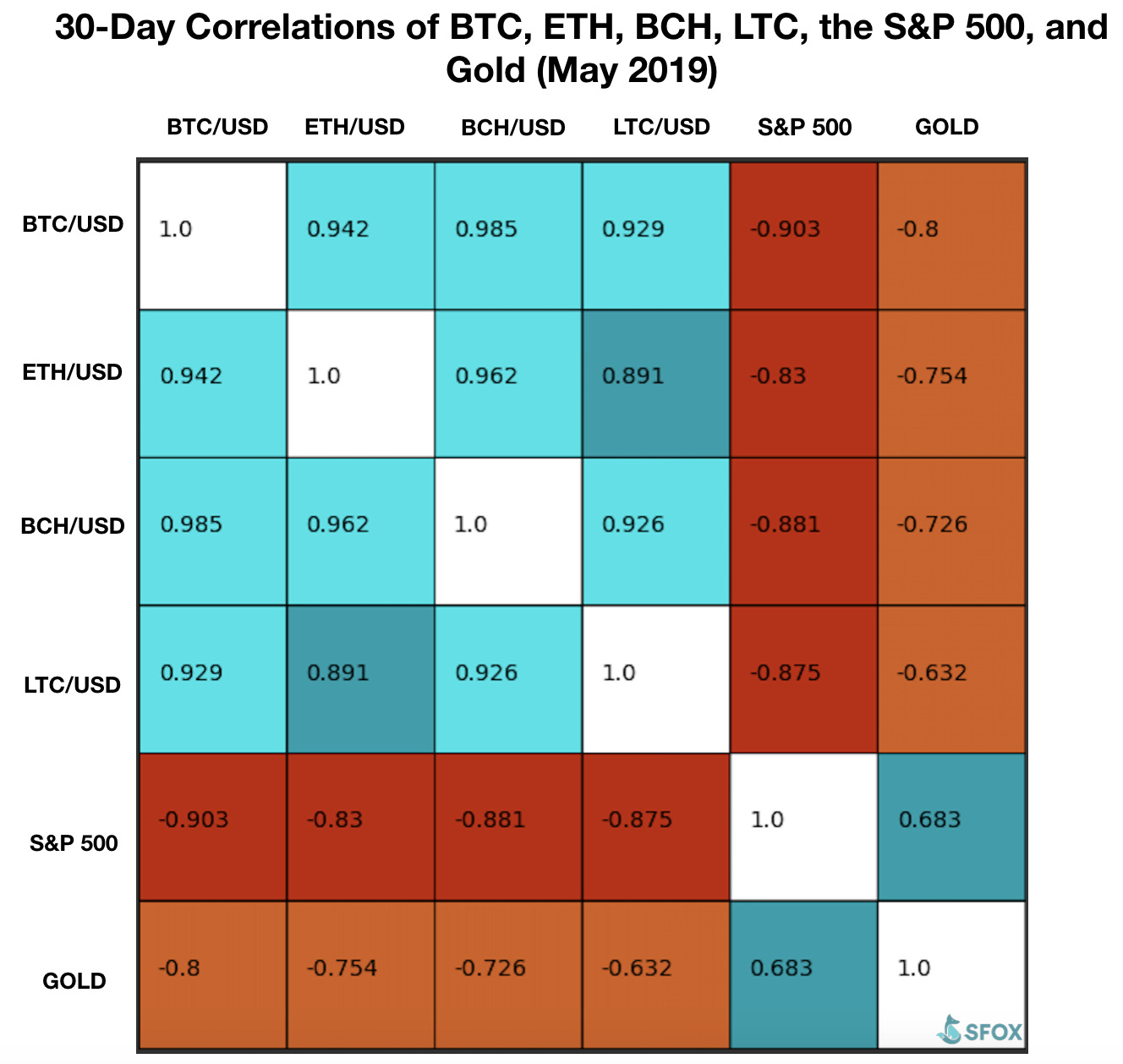 According to modern portfolio theory, the addition of a non-correlated, asymmetric return asset should have positive effects on a portfolio. Based on Grayscale's simulated 60/40 portfolio through March 31, 2019, you can see a significant improvement in overall return performance with a relatively small allocation to Bitcoin.
The data is hard to argue with. The fundamentals are improving and Bitcoin is getting more scarce, more secure, more popular, and more compelling. Eventually everyone will realize this. It is no longer a question of "if," but "when."
-Pomp
---
The "Off The Chain" podcast has been downloaded 1,000,000+ times in 160 countries. You can listen to the latest episode with Mike Cagney, CEO of Figure here: Click here for Off The Chain podcast
---
THE RUNDOWN:
Twitter Founder Jack Dorsey Expounds on Planned Crypto Team: Jack Dorsey explained that the promise of cryptocurrencies (and, of course, blockchain) are inherently geared towards consumer empowerment, offering previously unprecedented levels of transparency and control. Crucially, he regards both technologies as a logical (and perhaps inevitable) step in the evolution of the online ecosystem. "The Internet for a long time has wanted a native currency. There really hasn't been a prospect until a few years ago, when the Bitcoin white paper was released," he said. Read more.
Mark Karpeles Talks Mt. Gox Creditor Claims and Life After Trial: Mt. Gox crypto exchange is well remembered — but mostly for a bad reason. The year of 2011 marked the biggest heist in terms of the amount of crypto stolen, an eye-watering figure of 850,000 bitcoins, worth around $473 million at that time. Four years on and only 200,000 BTC of that were recovered. Most creditors still don't know if or when they will ultimately get their funds back. Apparently, we may not see a conclusion any time soon, as Mt. Gox.'s trustee continues its standoff against the United States-based company CoinLab in court. Read more.
BRD Partners With Wyre To Offer Industry Low Bank Transfer Fees For Crypto: BRD, the most secure cryptocurrency mobile wallet, trusted by over 2 million users in 170 countries, now allows US customers to purchase bitcoin, ethereum, and Dai using bank transfers. The new capability for US customers is supported by over 1,700 US banks enabled by a new partnership with Wyre, a leading payments provider for the blockchain industry. The new partnership will enable BRD to extend its product roadmap to fulfill its long-term vision of being the leading mobile financial services hub for crypto assets. Read more.
Russia Is Getting Serious About Blockchain, but Remains on the Fence About Cryptocurrencies: Russia's stance on cryptocurrencies has been mixed and fluid, as demonstrated by how the "CryptoRuble" — the national stablecoin project — has been unfolding. First, the prospect of using a substitute for conventional money was deemed "illegal" by financial ombudsman Pavel Medvedev. Then, the Kremlin supposedly decided that a pet stablecoin could "minimize the amount of anonymous transactions," or even help evade Western sanctions, thereby greenlighting the project. Read more.
Blockchain Developer Dispatch Labs Suffers Losses Despite Market Recovery: Blockchain company Dispatch Labs is incurring considerable losses despite extensive investment and a recovering cryptocurrency market. Initially, Dispatch Labs received funding from its executive team, subsequently raising over $13 million in a series of private rounds from other investors such as China-based capital firm Fenbushi Capital during the first half of 2018. Read more.
---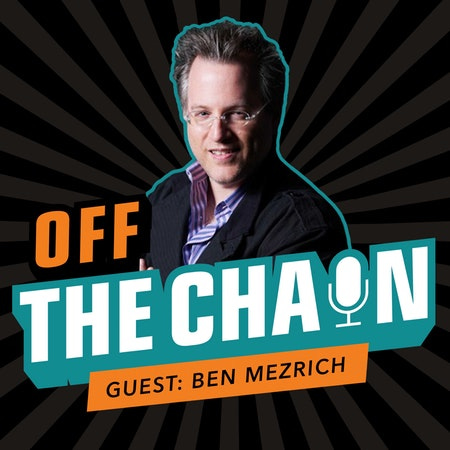 LISTEN TO THIS EPISODE OF THE OFF THE CHAIN PODCAST HERE
---
Ben Mezrich is the author of Bitcoin Billionaires, a story about Cameron and Tyler Winklevoss' foray into digital money. Ben has also written multiple books, including the books that became The Social Network movie and 21. 
In this conversation, Ben and I discuss:
How he found the Bitcoin Billionaires story

What he learned while writing the book

Why he's fascinated by Bitcoin

What he believes the future of money holds
I really enjoyed this conversation with Ben. Hopefully you enjoy it too.
LISTEN TO THIS EPISODE OF THE OFF THE CHAIN PODCAST HERE
---
Here are my tweets from yesterday:
---
Interested in crypto research? Look no further. The premier research firm in the space, Delphi Digital, has two subscription offerings for individuals and institutions alike. Take a look at their Bitcoin and Ethereum reports to get a taste of their analysis. [Click here]
---
If you enjoy reading "Off The Chain," click here to tweet to tell others about it.
Nothing in this email is intended to serve as financial advice. Do your own research.
---